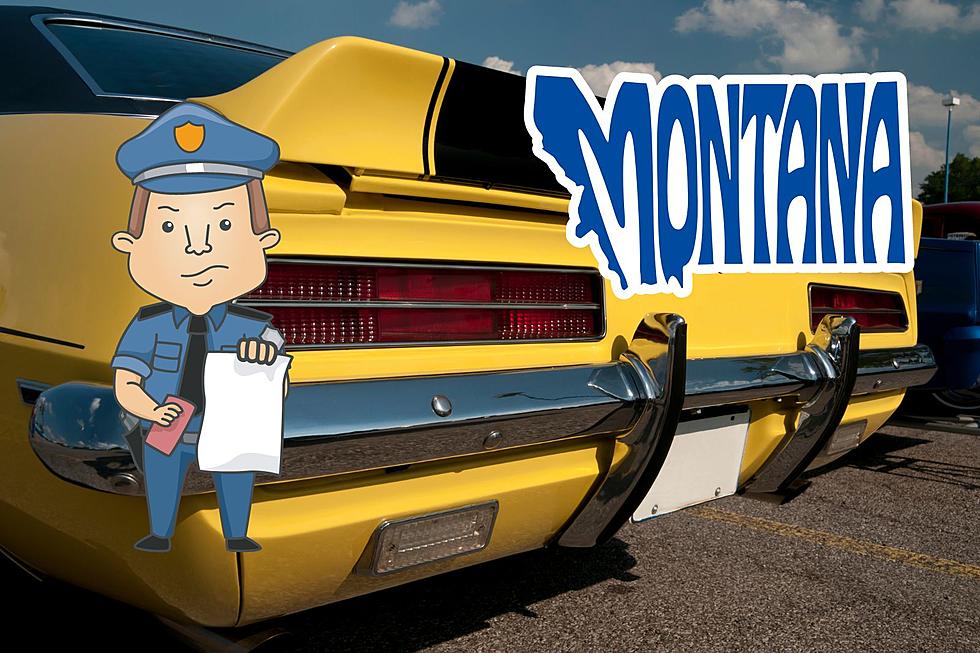 Have one of these on your car? You could get a ticket in Montana
Canva
Montana is state that prides itself in it's individuality. We know what we like and we aren't afraid to show it off.
One way to show off your personality and individuality is by adding cosmetic modifications to our cars. Everything from tinted windows to lights can be added to your car, although there are a few rules and laws surrounding those.
You could even add a lift kit to your vehicle if you choose, but remember if you do that you also might need to add some mud flaps so as to not get in trouble.
All those options can start to cost just a bit of money, but what if you still want to show off some personality while driving but don't want to spend an arm and leg to do it?
Perhaps you've thought, "Hey, I'll buy a license plate frame." There are all sorts of options for personalization there. You ca show support for your favorite school, sports teams, dogs, fishing, hunting, you name it there is probably a license plate frame out there for you.
Are license plate frame legal in Montana?
Well according to the website Get Jerry you need to be careful before you put it on your car.
Montana code 61-3-301 stipulates that a vehicle's license plate must be "securely fastened to prevent it from swinging and may not be obstructed from plain view."

The entire plate needs to be readily visible. That means that the state name, plate numbers, any text on the plate, and tags must all be unobstructed.
What about license plate covers?
Montana law does not explicitly forbid license plate covers, but it does stipulate that the plates must not be obstructed from plain view. If you get a plate cover, make sure that it's clear and doesn't prevent your plate from being seen.
Quite a few people use these to stop cameras at red lights from taking a picture of their plate, and that's a big no-no.
The website goes on to say that you could even be pulled over for just dirty or snow covered plates, so keep safe and make sure that your plate is clearly visible when driving.
20 Sweet Classic Cars Found Near Billings, MT
From sleek to swift to just plain cool, these vintage cars near Billings, Montana are just too sweet not to take a look at.
KEEP READING: 10 Most Popular Sponsored Montana License Plates For 2023
The Montana "Sponsored Plates" program lets groups and organizations put out specialty plates to help them raise money. Here are the 10 most popular plates so far in 2023.