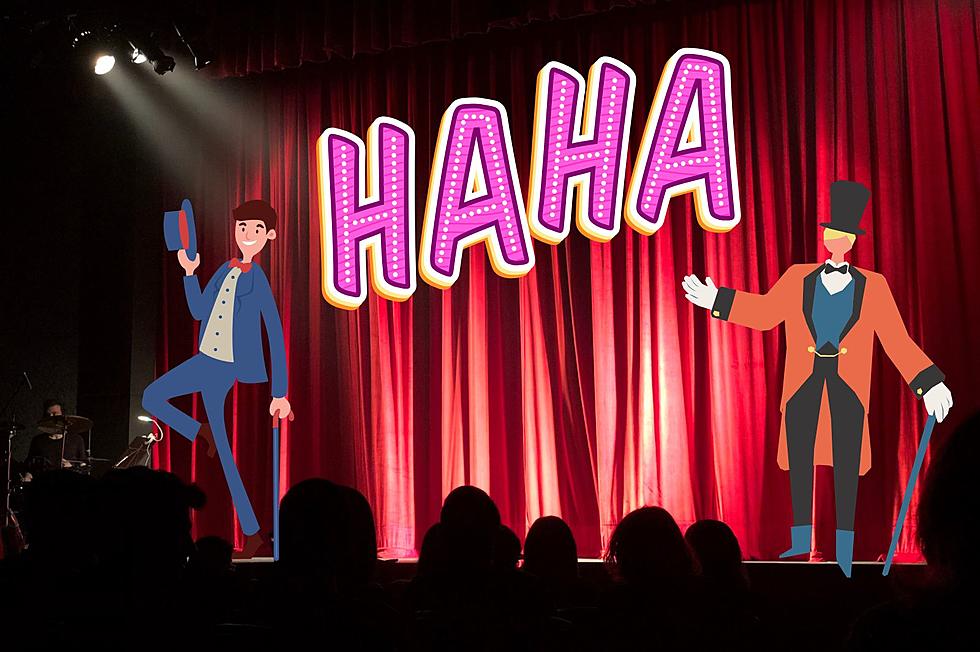 Need A Laugh? This Montana Favorite Is Almost Open For The Season
Credit: Canva
Last year my wife, brother-in-law, and sister-in-law all went camping and spent the weekend in Ennis and Virginia City.
We had a great time visiting all of the shops and learning a ton about Montana's history,  we had some amazing food and some of the very best ice cream I've ever had.  Plus, we took the tour over at Nevada City and learned all about the Gold Rush here in Montana.
It was no doubt one of the best weekends I've had in a long time, but the highlight was Saturday night when we decided to take in a show.
My brother-in-law got us all tickets to the Brewery Folles in Virginia City.  I had heard that it was a little on the naughty side, and probably not suitable for kids, and I can tell you that is absolutely true, but I can also tell you that I haven't laughed at loud as much as I did at the show in years.
The songs, the skits, all of it was just a fantastic time and everyone there was enjoying themselves.
The Follies takes place in the old H.S. Gilbert Brewery, which just happened to be the first brewery in Montana. The Brewery was established back in 1863 and the Follies have been going on since 1984. According to their website, the Follies were created to give Virginia City additional entertainment, and if you've ever seen a show, you know it's worth the price of admission.
While there is a lot of fun being poked at everyone and everything, it doesn't take long to see that those involved are pretty talented folks. A word of caution, if you're easily offended, it might not be the show for you.  However, if you were a fan of comedy before everyone became politically correct, then you will love the show.
The show opens Memorial Day Weekend and runs through September, if you would like more information or want to purchase tickets, check out the Brewery Follies website.
30 of Montana's Best Breweries
Looking for a quality craft beer in Montana? You should check these places.
Here's The Top 10 Tourists Sites For Those Visiting Montana
Montana is known by several nicknames. Big Sky Country, The Treasure State, and the Last Best Place to name just a few. Each year, millions of folks travel to Montana to partake in its beauty, while often seeking adventure in the outdoors. From skiing to rafting, fly fishing, to snowmobiling, Montana can certainly be described as an outdoor paradise.
No matter the season, there is always something to see and do in Montana. Here's a look at The Top 10 Tourists Sites For Those Visiting Montana.
This Family Friendly "Montana Town" Is Frozen In Time
One of the coolest places to check out in Montana is the "Old Montana" town of Nevada City. Located just on the other side of Virginia City, Nevada City is the perfect example of what life was like back during the gold rush in the 1800s.
With several different buildings to tour and friendly folks to guide you through your visit, as well as tell you the stories of the times, Nevada City is not only educational but fun for the whole family.