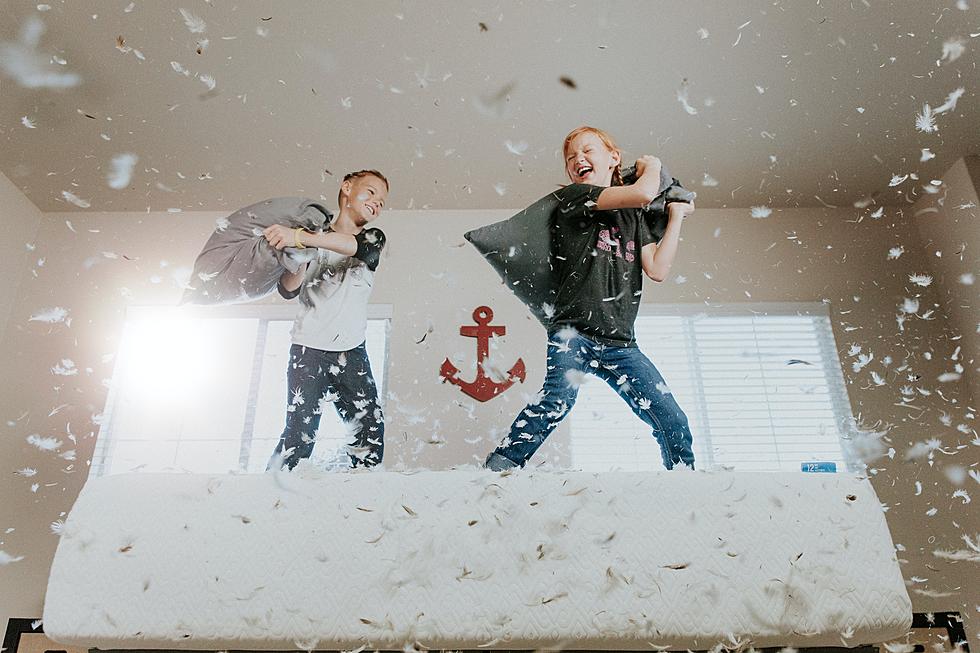 Montana's Most Family-Friendly Hotel Is A Wonderful Surprise
Photo by Allen Taylor via Unsplash
If you're going on a trip soon and have a family, this might be the perfect hotel for you and your little ones.
Planning a vacation can be stressful, especially when finding a place suitable for the whole family. You want amenities, activities, and accommodations perfect for your kids, whether your family has toddlers or teenagers.
Finding a family-friendly hotel in Montana can be a problem, but we are here to help.
Love Exploring made a list of Every State's Best Family-Friendly Hotel, and the pick for Montana was a wild card. The best family-friendly hotel in Montana is The Park Hotel Yellowstone in Gardiner.
The Park Hotel Yellowstone is situated next to the North Entrance of Yellowstone National Park, and Gardiner is a great little Montana town. Why is Park Hotel Yellowstone the best family-friendly hotel in Montana?
We might have a few reasons. First, the hotel is near Yellowstone National Park, so your family can enjoy scenic drives, hiking, and exploring you can enjoy daily. Plus, there are horse rides and Yellowstone Hot Springs down the road.
The Park Hotel Yellowstone offers a Family Suite perfect for a family that wants to stay together and hang out. We can see why the Park Hotel Yellowstone is the most family-friendly hotel in Montana.
If we had to pick a couple of other hotels that should be considered family-friendly hotels in Montana and we found a few.
First, there is Big Horn Resort in Billings. This hotel seems normal, but Big Horn Resort has an entire waterpark called The Reef inside. If you don't want to swim with your kids, you can watch your kids at the bar next to the indoor waterpark.
The other hotel is The Lodge in Whitefish. The Lodge offers lakeside saunas, a fantastic restaurant, and proximity to Whitefish Mountain Resort and Glacier National Park. Plus, Whitefish is a lovely family-friendly town.
If you're planning a trip around Montana soon, you should give one of these hotels a look because they're perfect for the whole family.
For more details, check out Love Exploring.
Five Winter Getaways in Southwest Montana
Need to get out of town but don't want to go out of state? Well, here are five cozy cabins that are perfect winter getaways.
Five Awesome Vacation Destinations Just Outside of Montana
Want to plan a vacation but don't have the funds to travel anywhere fancy? There are several spots right outside of Montana that can help you enjoy a wonderful vacation, and have a memorable experience.
8 More Incredibly Dull Towns in Montana
We have one boring towns list. Now we have a list that is suggested by local Montanans and there are some real winners. These towns are fine if you're passing through, but you probably shouldn't plan a vacation around them.