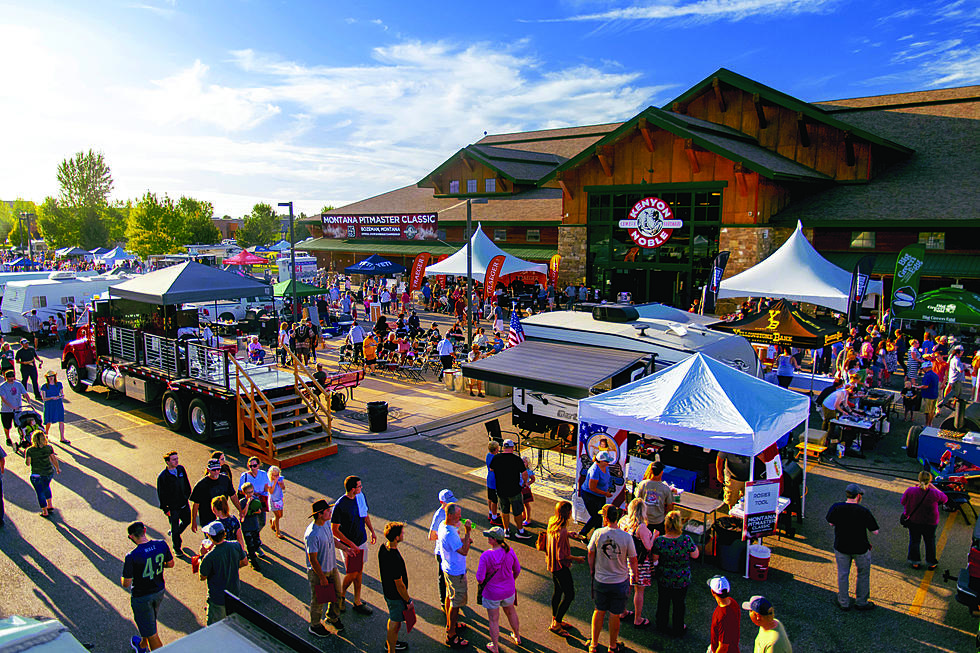 Montana Pitmaster Classic Returns to Kenyon Noble in August 2021
Montana Pitmaster Classic - Kenyon Noble
One of Bozeman's favorite summer events is BACK: Friday, August 27th at Kenyon Noble in Bozeman. This is a KCBS sanctioned event, making it not only fun for patrons but serious business for the participants.
BBQ teams from all over the northwest (and sometimes Canada!) converge on Bozeman for the annual Montana Pitmaster Classic. It became IMMEDIATELY popular the year that Kenyon Noble launched it with the blessing of KCBS (KANSAS CITY BBQ SOCIETY).
This is an incredibly popular event in Bozeman during the Summer. (The event was postponed in 2020 due to the COVID-19 pandemic, just like everything else.) But it's BACK and it's going to be better than ever.
Here's everything you need to know about the 2021 Montana Pitmaster Classic:
WHEN: Friday, August 27th, 2021 - Saturday, August 28th, 2021
Friday: 5pm - 8pm; Saturday: 1pm-4pm
WHERE: Kenyon Noble Lumber & Hardware - 1243 West Oak Street Bozeman, Montana
DETAILS: The Montana Pitmaster Classic is a community event that will benefi t the Gallatin Valley YMCA. This event is a KCBS (KANSAS CITY BBQ SOCIETY) sanctioned competition happening at Kenyon Noble Lumber & Hardware of Bozeman.
CATEGORIES: Professional and amateur contestants from the Northwest and Canada come to compete for the Montana State Championship of BBQ in the categories of chicken, pork ribs, pork and brisket.
"The overall highest scorer in all categories will become the Grand Master of the tournament and state champion, making them eligible for the Kansas City Royal (one of the biggest barbecue competitions in the world).
The Montana Pitmaster Classic is a 2-day, nonprofit event created to increase awareness of the competitive world of barbecue."
FRIDAY NIGHT BEFORE THE COMP: One of the big events surrounding the main competition is the Bozeman BBQ & Blues Night on Friday, Aug 27th, where a variety of the competition teams will be serving specialty foods, and the blues of Andre Floyd will set the mood for a great family event. A large percentage of all proceeds from the Montana Pitmaster Classic will go directly towards supporting our community and the Gallatin Valley YMCA.
SATURDAY TRADE REPS AND CLASSES: (according to Kenyon Noble staff) "Join us at 1pm on Saturday the 28th to check out the biggest names in BBQ such as Weber, Traeger and Big Green Egg. Their professional grill masters will be on hand to showcase their grills, reveal new product, give live demos, host educational classes, and teach new and innovative ways to produce great barbecue."
WINNERS ANNOUNCED: After the judging, you can sample what the teams turned in and get a real feel for how much work goes into great BBQ. The teams will have time to chat and answer questions. Stick around until 4:30pm to see who will be crowned the Montana Pitmaster Champion!
KEEP READING: Here are 6 foods from your cookout that could harm your dog