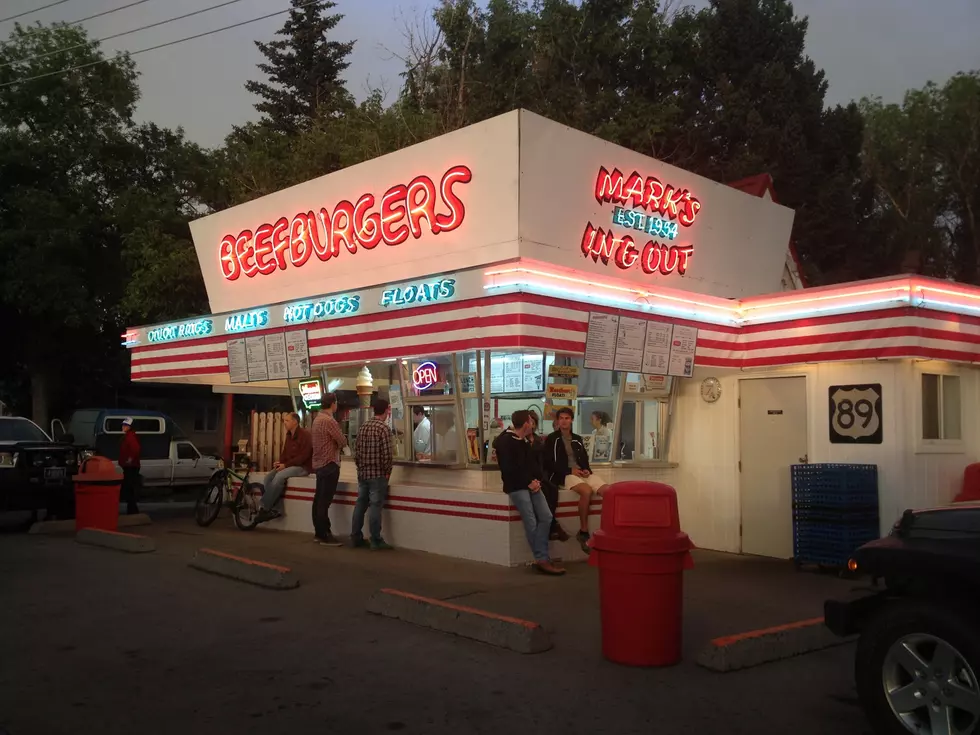 Livingston Marks' In & Out is Officially Closed For The Season
Credit: Mark's In & Out via Facebook
Just breaks my heart to think about how I missed my opportunity to get one last burger and milkshake. I will have to wait now till next spring.
Livingston landmark Mark's In & Out has officially closed for 2021 and it just seems too soon. Mark's In & Out has been opened in Livingston since 1954 and has been a hot spot every single year when they officially open in the spring through early fall.
Mark's In & Out Drive In is known for a few things. Mostly their burgers, fries, and milkshakes being absolutely delicious and for their prices being extremely cheap and affordable. You could literally get a few burgers, fries, and a drink and the price will easily be around $10. That's a lot of food to fill you up and on a budget.
Plus, you get to go to Livingston, which is gorgeous and awesome. Going to Mark's In & Out every year is a pilgrimage for all locals in the Gallatin Valley. They have been there for almost 70 years and there is a reason why. Mark's is a piece of history and they do have some incredible tasty burgers.
I have to admit, I usually get at least three while I am there because you never know when you will be able to go back to Livingston and get to taste their delicious food.
Mark's In & Out, we will miss you for now but we can't wait to see you hopefully in less than eight months.
You are the best.
Ultimate Bozeman Burger Guide
Best Sandwich Spots in the Bozeman Area
Eight Gallatin Valley Businesses That Should be Revived