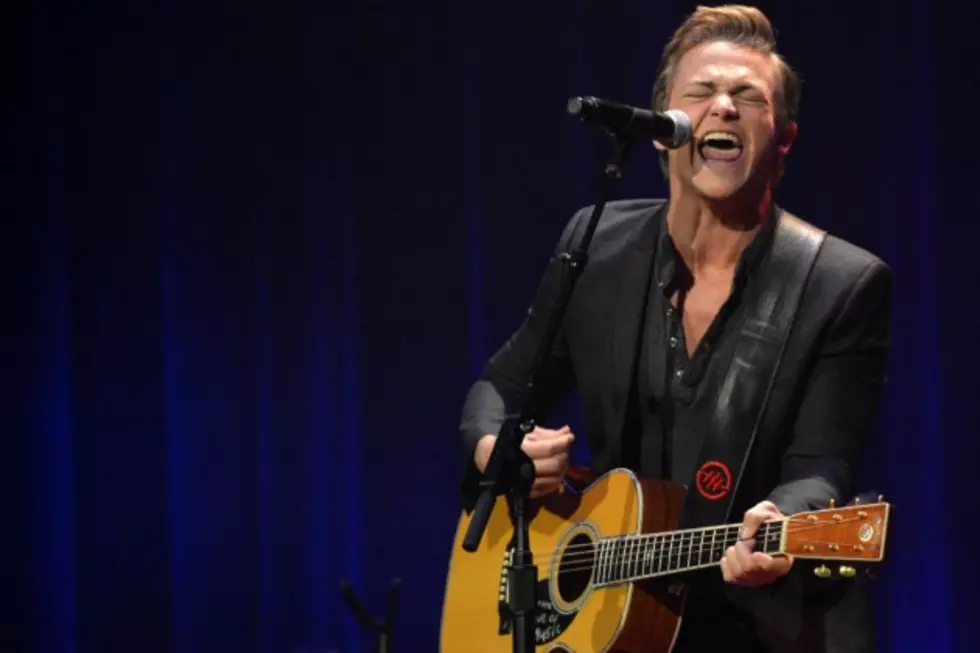 Hunter Hayes to Play in Nashville Before the CMA Awards to Honor Servicemen + Women
Jason Davis, Getty Images
Hunter Hayes is kicking off the CMA Awards week with a party! The 'Invisible' singer will throw his very own celebration in downtown Nashville on Monday (Nov. 3) with a free show.
It's all part of his USO's Every Moment Counts campaign, and during the show he'll honor servicemen and women.
Hayes doesn't get to play Music City a lot, and this time it'll be extra special. He will be honoring Sergeant First Class Tyler Arnold, who has been deployed a total of six times, including trips to both Iraq and Afghanistan. The USO is recognizing him for his service, as well as honoring the special moments he missed with his wife and daughters while he was away serving his country. Arnold will be joined by his family and several other servicemen and women.
This isn't the only show Hayes is playing to honor these "moments" -- he'll be doing it at all of his Tattoo (Your Name) Tour stops. During the shows, fans can get involved to help pay their respects to the servicemen and women with wristbands and Hayes' tour app.
The Nashville show begins on Nov. 3 at 10:30PM CT in front of Bridgestone Arena. Dan and Shay and the Railers will join Hayes, along with other special guests.
Best of Country Music in 2014 (So Far)