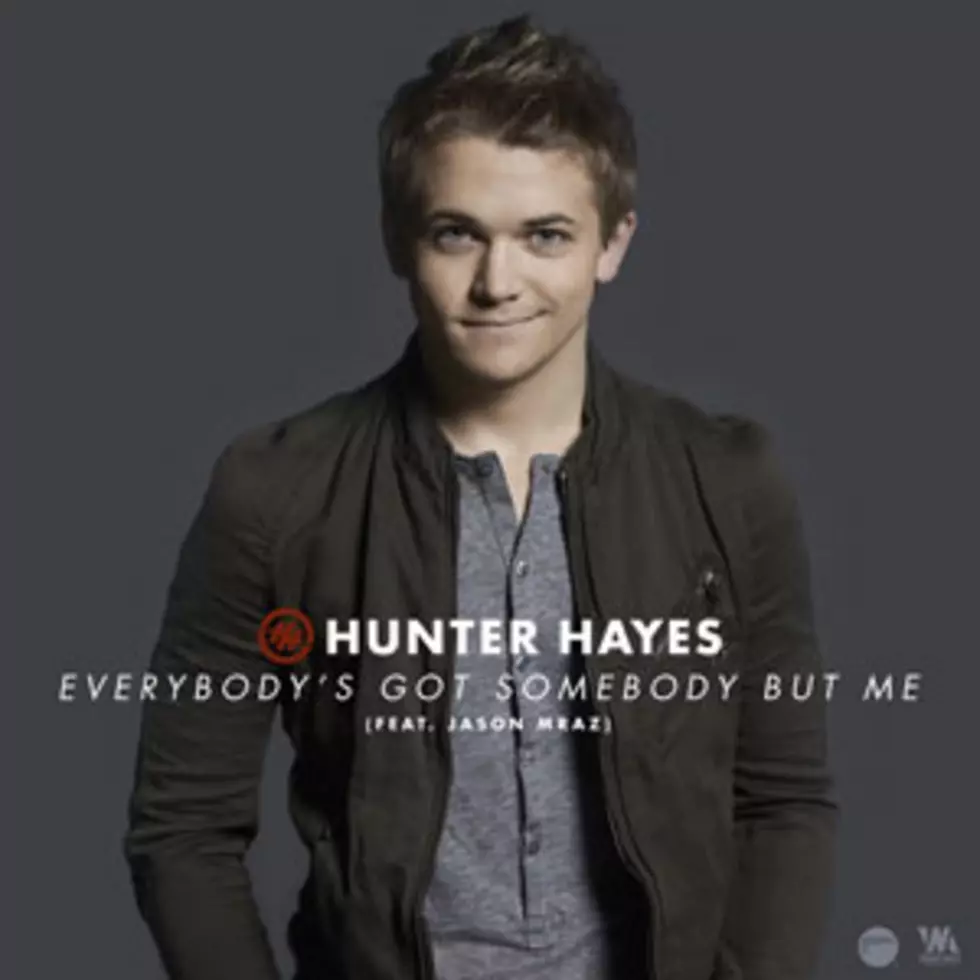 Hunter Hayes (Feat. Jason Mraz), 'Everybody's Got Somebody But Me' – Song Review
Warner Music Nashville
Hunter Hayes' duet with Jason Mraz is his fifth single release from his self-titled debut album and its repackaging. But 'Everybody's Got Somebody But Me' still manages to show something new to those who haven't bought it. It's a change of pace from the heavy ballads and the more intense country-rocker 'I Want Crazy.' This is the most fun he's been since 'Storm Warning.'
The plucky arrangement backs up a sad country lyric, but sorrowful doesn't describe this hit. At two minutes and 40 seconds, the hooky track is over before you have time to grow tired of its good vibrations.
"And I miss you / Without you I just don't fit in / I know we're through / But I'm wishing we could try it again," Hayes and Mraz sing. The two men sound too similar to distinguish one from the other early in the verses. Normally this is an issue, but the pop singer is sort of like Cool Whip -- he makes everything better.
"I wish the couple on the corner would just get a room / Seems like everyone around me is on their honeymoon / I'd love to take a pin to a heart-shaped balloon / Everybody's got somebody but me," Hayes sings to open the song. The first verse is the sharpest, but it's really the playful spirit of this cut that one remembers most. Credit producer Dann Haff with adding a steel guitar to keep this track from stepping too far outside what country radio will allow. The instrument is almost a third partner.
Five singles from one album -- especially a debut album -- is usually one or two (or three) too many, but with the repackaging of 'Hunter Hayes,' the singer has managed to stretch his record's cycle a little further without repeating himself. This may be the only song left on the album that won't sound like a retread of a previous single if released. Here's to hoping the next new song is from his sophomore project.
Listen to Hunter Hayes, 'Everybody's Got Somebody But Me'