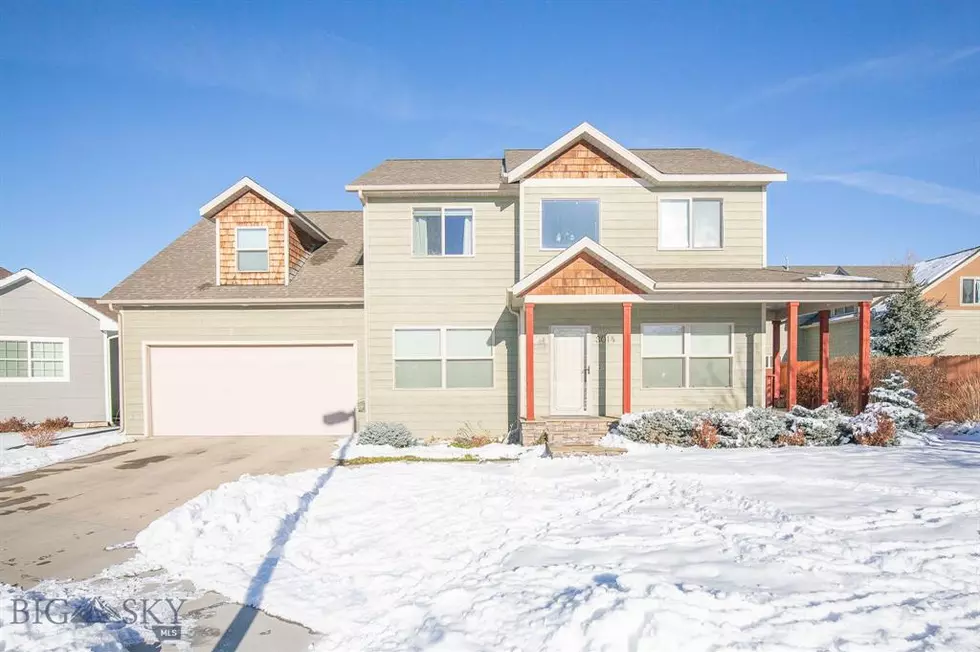 For Sale: Bozeman Home With Views
Photo Credit: Isaac Nelson
Dina Emmert from Your Home Team at Windermere joined Dave & Ally Monday morning to talk about Bozeman area real estate, which finished 2020 strong. Here is her latest featured property located on the southside of Bozeman.
3014 Ritter, Bozeman, Montana
This 2004 6 bedroom/3.5 bath home is located on the end of a cul-de-sac and offers views of the Bridger Mountains (see pics below). There are also no homes directly behind the backyard, which gives you more views.
The home features:
Granite countertops
Theater room
Indoor & outdoor speakers
Large upstairs bonus room
Two laundry rooms
3,918 SqFt
8,951 Lot SqFt
Price: $799,900
If you are a first-time home buyer and not sure how to go about getting into your first home, the HRDC provides Home Buyer Education Classes. The classes are offered for Free via Zoom and include live and active participation.
The classes are really for anyone interested in buying a home, even if you have bought one in the past. The classes provide information and give you the knowledge you need in making one of the biggest decisions of your life. Pre-registration is required to hold your spot in the class.
Weekend classes are offered on Saturdays from 9:30 a.m. to 4:30 p.m. Weeknight classes are 5 p.m. to 9 p.m. over two nights. If you are interested in the classes and would like more info, visit HRDC.org.
The next classes coming up are on February 1st & 2nd (next Monday & Tuesday) and Saturday, February 20th.  See below for the topics that will be covered.
Monday Feb 1st
5:30- 6:05 Roselle Intro
6:05- 6:30 Title Insurance - Nolan
6:30-6:40  Kristen, RD loans
6:45-7:50 Lending, Hilary
8:00-8:55 Money and Credit Management, Mike
Tuesday Night Feb 2
5:30-5:45   Restoration, Protecting your home- Caitilin
5:45-6:50  Shopping for Home , Dina Emmert
6:55- 7:35 Home Insurance, Nick or someone on your team?
7:35-7:50 Scams, teachable stories, Roselle
8:00-8:30  Home Inspection, Matt
8:30- 9:00  review, questions, Roselle
If you have questions about the Bozeman real estate market, or if you're looking to buy or sell a home in the Gallatin Valley, contact Dina Emmert at Your Home Team at Windermere Real Estate. Email her at Dina@Windermere.com or call 406.580.7029.