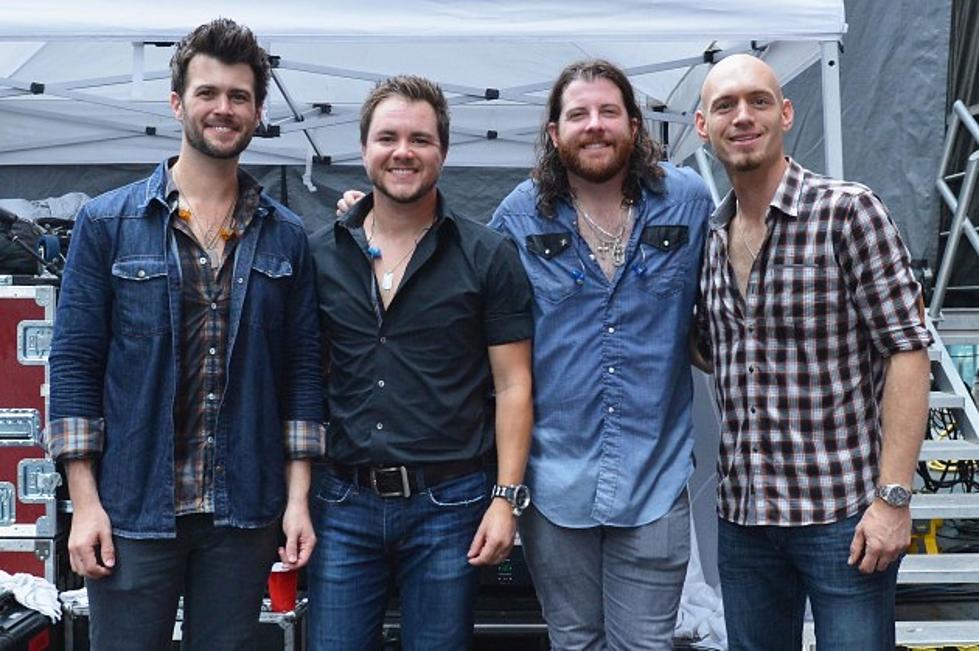 Eli Young Band Talk CMA Award Nomination: 'We've Worked Really Hard to Get Here'
Slaven Vlasic, Getty Images
The Eli Young Band are nominated once again for a CMA Award for Vocal Group of the Year, a category they've been named in every year since 2012 but have yet to win. But the four-man group says being nominated really is validation enough.
"We've been at this for a long time," lead singer Mike Eli says. "It's really nice to know that everything we have built is continuing. We've worked really hard to get here."
"It's a pretty high bar," Eli admits to Rolling Stone Country. "All four of the other groups are huge artists. We're huge Little Big Town fans, and they have been great friends to us. They have taught us a lot of life and career lessons."
The group's latest album, '10,000 Towns,' soared to the top of the charts when it was released earlier this year. It's all just further proof that the band is heading in the right direction.
"For so long, we were that regional band down in Texas," Eli says. "We were all kind of lumped together. I think a lot of times maybe we were misunderstood or discounted. It took some time to convince everyone that we had something to offer nationally and commercially."
The 48th annual CMA Awards will air live from Bridgestone Arena in Nashville, Tenn., on Wednesday, Nov. 5 at 8 PM ET on ABC.