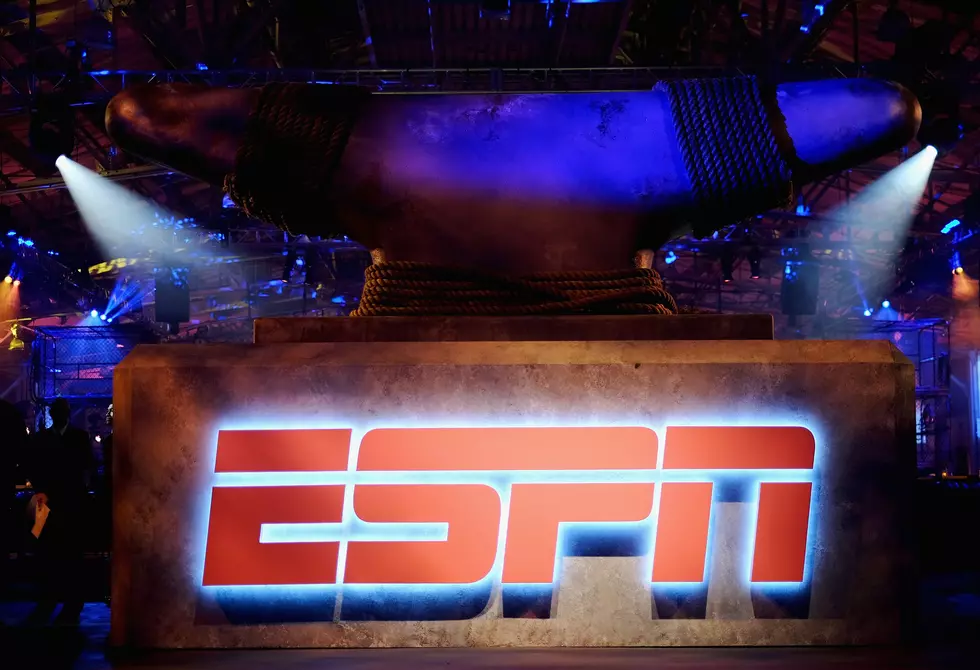 Montana's Government Wants To Bring Famous ESPN Show Here
Mike Windle/Getty Images for ESPN
If this show ever came to Montana, it would be an incredible thing to experience in person. 
Last year, Bobcat and Griz fans came together to try to entice ESPN's College Gameday to attend the Brawl of the Wild in Missoula. Everyone was throwing their support behind this; from actors to U.S. Senators to both school presidents. It was a Top 5 matchup in FCS and had huge playoff implications, so it was a big game all around. 
Sadly, College Gameday didn't end up coming to Missoula, and they missed out on a golden opportunity to show off how rowdy the Brawl of the Wild rivalry is in our state. Now, it seems like some folks are still determined to bring the show to our state.
406 MT Sports is reporting that Ellie Boldman, a state senator based out of Missoula, has drafted a bill to help bring the College Gameday crew to Montana—specifically Missoula. The bill basically acts as an "enthusiastic endorsement" from Montana's government, according to 406 MT Sports' interview with Boldman. The bill will then be mailed to the College Gameday team, and hopefully persuade them to visit Montana.
Why the bill? Well, College Gameday would bring an enthusiasm for Brawl of the Wild that hasn't been seen before. Plus, it could showcase the long and unique history of our state rivalry, and bring a lot of economic attention to Missoula. 
For the past several years, both teams have been consistent playoff and title contenders in the FCS. It seems like a win-win, right? A great story for the show and some great attention for both participating teams and cities. Well, not totally. 
Some folks believe that this bill, even though in good spirit, prevents actual legislation from being done at the state house; in other words, government attention would be better focused elsewhere. Also, if we are being honest, the Griz are on a three-game losing streak, and the Bobcats are looking like the best team in the state. Shouldn't the bill try to bring College Gameday to Missoula or Bozeman? 
College Gameday has a history of heading to FCS schools for their weekly show, and earlier this year, went to Jackson State for their homecoming game. So Montana really wouldn't be all that much of a stretch.
Maybe if we campaign hard again, we'll have another shot at getting College Gameday to come to Montana. Both the teams and the devoted fans deserve some recognition.
For more details on the bill, check out 406 MT Sports. 
9 Professional Athletes and Coaches That Hang Out in Montana
Who wouldn't want a little slice of heaven?
Seven Reasons Not to Leave Montana
Whether you are moving away or going on vacation, Montana will stay with you.
12 Things You Should Never Do At a Bobcat Football Game
If you plan on coming to a Bobcat football game in Bozeman, you might want to make sure you follow these rules. It'll help.