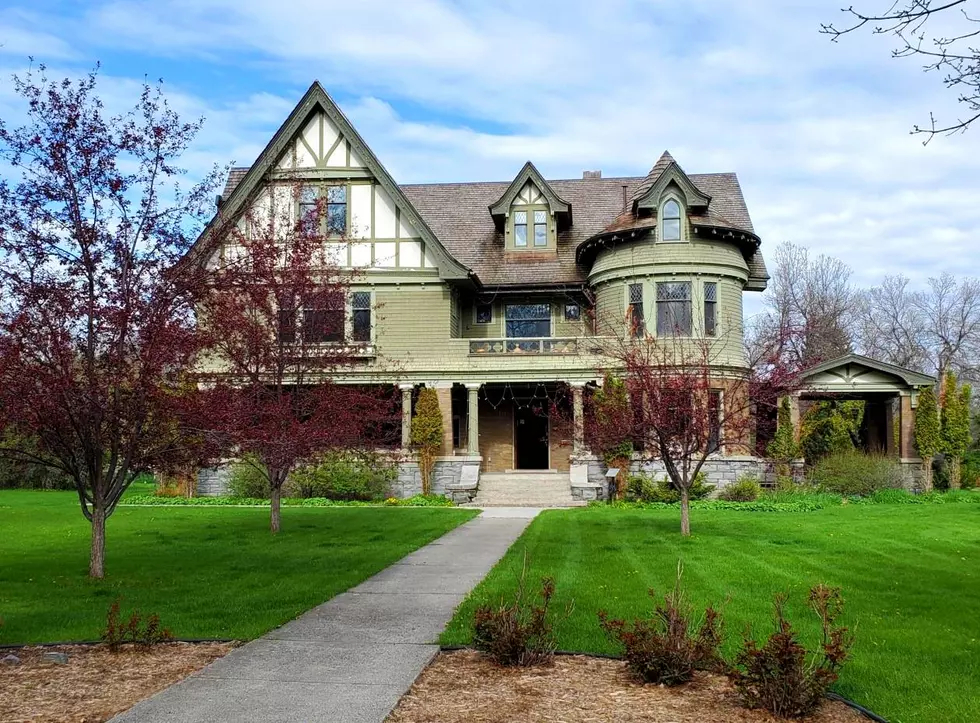 Bozeman's Story Mansion 2022 Rental Availability is Dwindling
photo - Michelle Wolfe
It's a lovely venue to rent for a party or a wedding in Bozeman, but you better get on it if you were hoping to rent it this summer. Availability is rapidly dwindling to rent the Story Mansion.
This wonderful mansion is hard to miss on the corner of South Willson and College. It has a predictably interesting history, including a decent spell as a fraternity house. It's now owned by the City of Bozeman and like many facilities, is available for rent.
So how much does it cost to rent the Story Mansion in Bozeman? That depends on a few things. The pricing fee is $250 to $1200 with a Damage Deposit of $400. The best part about this facility is the vast park area which is perfect for so many things: formal weddings or kids activities.
What is the capacity of the Story Mansion? According to the City of Bozeman website: "The maximum capacity for the Story Mansion at this time is 83 people with tables and chairs, 183 people with chairs, and 230 people with no tables and chairs."
How booked is the mansion this summer? Well, as of this writing...June and July are almost completely booked or reserved, and August is filling up very quickly.
Want to help support the Story Mansion? Become a "Friend".  You can become a friend of the Story Mansion for just $25 at the link above. You'll be supporting a piece of Bozeman history, and be the first to know about upcoming events.
If you have any questions call 582-2290 or email the City of Bozeman at recdept@bozeman.net. ADDRESS OF STORY MANSION: 811 S Wilson Ave, Bozeman, MT 59715 PHONE AT STORY MANSION: (406) 582-2290
Take a Tour: Brangelina's Former $13.6M Hamptons Home
Brad Pitt and Angelina Jolie's former 8,500-square-foot home in Southampton has a 40-foot pool, multiple fireplaces and a tennis court. Take a look inside!