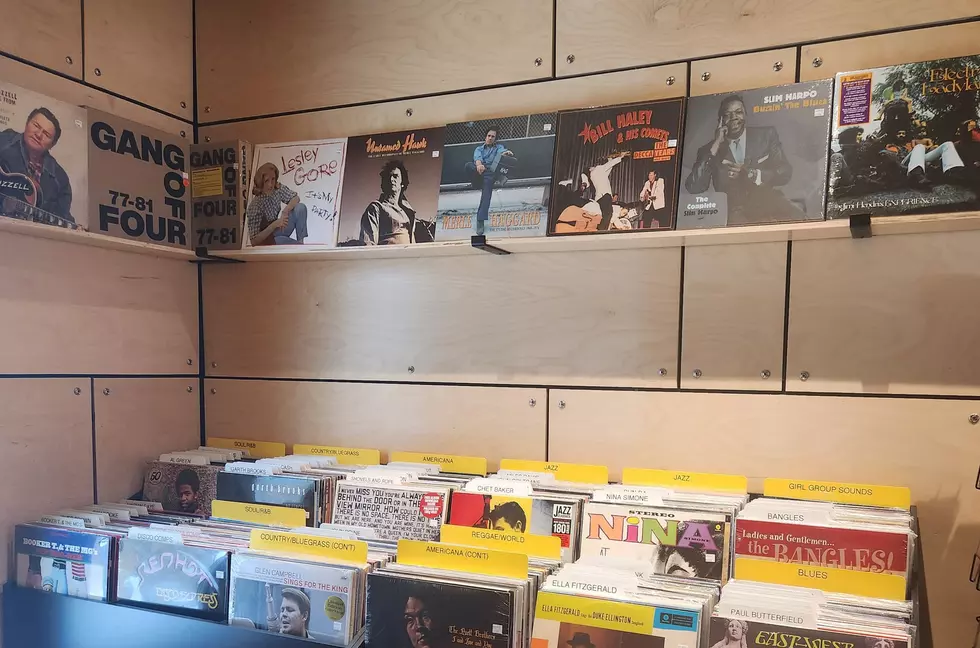 Bozeman Record Shop Will Open New Location in 2023
Jesse James
A local record store in Bozeman is celebrating the new year with a new location downtown.
The Wax Museum, an independent record store in Bozeman, first opened in April 2020 off of N. Rouse Ave. The small shop contains a treasure trove of new and used records and is owned and operated by longtime Bozeman resident, Kels Koch.
Koch has been around records his entire life. He grew up in Billings and has worked in used record stores in Seattle (1990-92), Austin (1992-97), and Nashville (1998-2013). He also spent a year working at a vinyl pressing plant prior to moving back to Montana. He's the lead singer and guitarist for Million Sellers, a garage punk/rockabilly band that occasionally performs around town. He also hosts Shake Appeal on Tuesdays from 9:00 a.m. - 12:00 p.m. on KGLT. If you have questions about a particular record or pressing, Koch most likely knows the answer. He's essentially Bozeman's vinyl record guru.
Koch has been busy moving boxes of records into the new Wax Museum location at 533 E. Mendenhall in downtown Bozeman, and a grand opening is scheduled for Saturday, January 7, 2023, at 11:00 a.m.
The new location will be one block north of Main St. and is much easier to find for local record collectors. The new building is perfect for a record store, and Koch is excited to show off the new space.
Cactus Records, another local record store, moved into a new location earlier this year after being located downtown for 35 years. If you're hoping to add to your record collection, you can find some great records at Bozeman's local independent record stores.
Don't forget to stop by and check out the new Wax Museum location at 533 E. Mendenhall on Saturday, January 7!
8 Great Record Stores You Need to Check Out in Montana
If you're a music lover, you need to check out these awesome record stores in Montana.
7 Closed Bozeman Businesses That Locals Miss the Most
These businesses have closed, but Bozeman locals wish they would come back.
5 Montana Music Festivals That You Need to Attend
Want to check out some of Montana's incredible music festivals? Here are a few of our favorites.