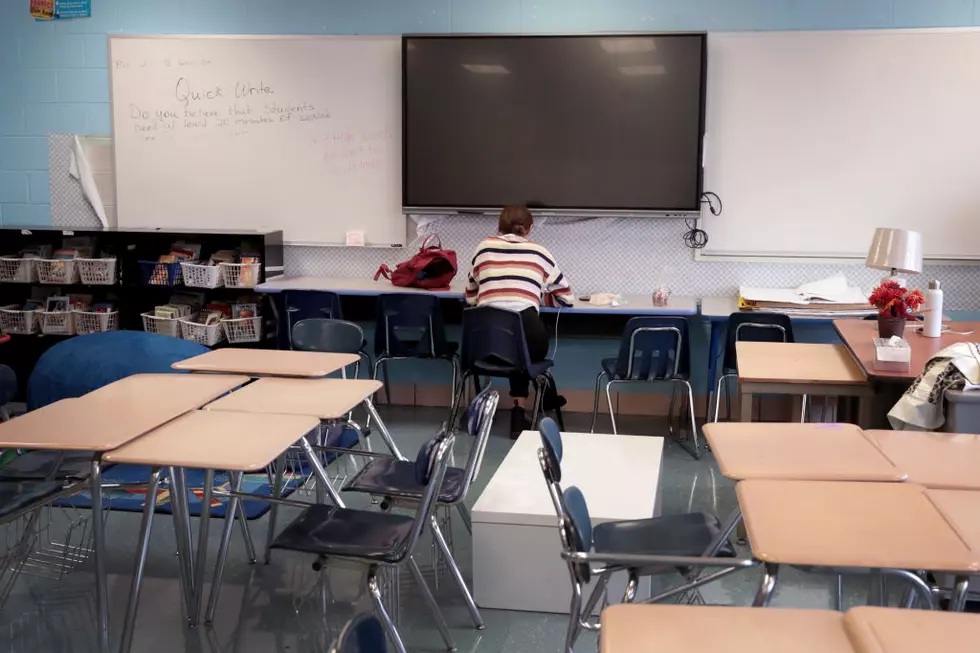 Bozeman School Board Trustee Talks With Dave & Ally [Listen]
(Photo by Scott Olson/Getty Images)
The Bozeman School Board said this week that they will consider having students return to school full-time, replacing the blended model that they approved in August and that the kids started school with last week.
Andy Willett, one of the school board trustees, joined Dave & Ally on the XL Morning Show Thursday. In the interview that you can listen to below, he talks about the process of moving to full-time instruction and also emphasized that kids returning to the classrooms is not a done deal. They are "considering" the option.
Interview With Andy Willett
Responding to a survey sent out this summer, parents reportedly were mostly in favor of sending their kids back to school for full-time in-classroom learning. However, the Bozeman School Board voted 5-3 on August 10th to open the school year under a blended model where half of the students are in the classroom Monday & Tuesday, while the other half attends on Thursday & Friday. Distance learning is used on the other three days.
The opening of the school year was delayed until September 8th to give teachers time to train and get up to speed on the online learning system Canvas, which the district purchased for online learning. Many parents are reportedly not fans of the new system or distance learning, in general.
Here are a few comments about a possible full-time return to school for students from social media:
I hope they listen this time!!!! Everyone else is 5 days a week. Parents have to work... teachers have to still teach then what are they supposed to do with their kids? They are forced to be left alone or .... it doesn't even make sense... - Alisha
They need to give the current model a chance. Changing again right now will create more chaos for students and put an incredible burden on teachers and staff. - Frank
How foolish the board looks...the only school district in the county with this model and then going to change it right after opening.
Kinda embarrassing... - Laura
KEEP READING: 3-ingredient recipes you can make right now