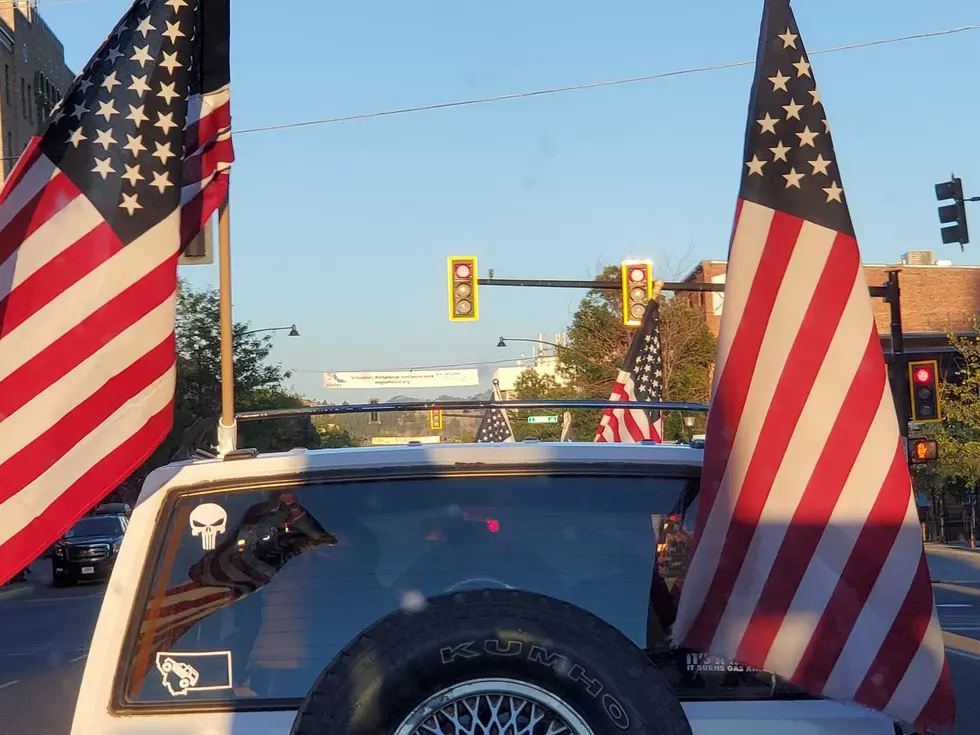 Bozeman Area Patriots Day Pictures
Photo: Ally H.
In honor of 9/11 and Patriot Day there were several rallies hosted to honor our local heroes.  On Friday night people gathered to celebrate our local police, fireman, paramedics, military, and all those who have served our country. Participants decorated their vehicles and drove through town.
Every year on Patriot Day occurs in memory of the September 11th attacks in 2001.  In 2001, a series of four coordinated terrorist attacks resulted in around 3,000 deaths in America.  9/11 is known as the single deadliest terrorist attack and also the deadliest incident for firefighters and law enforcement officers in the history of the United States.
Several different groups gathered on Friday. Some of these groups started in Ennis and went through Sheridan on their way to Helena. Another group started in Belgrade and went through Bozeman. Livingston even hosted their first Back the Blue rally on Friday and had a great turn out for the event. See pictures from local Patriots Day events below.
Earlier this year, on Flag Day the Gallatin County Republicans held a Patriot Parade. Despite the bad weather, over 1,000 people participated in the parade in some 700 vehicles.  The parade started on Main Street in Bozeman, continuing to Belgrade, Manhattan, and finishing in Three Forks.  In addition, dozens also joined on horseback.
People lined the route to offer encouragement and support. See the pictures below.
Flag Day Patriot Parade Photos
NEVER FORGET: Images from 9/11 and the days after