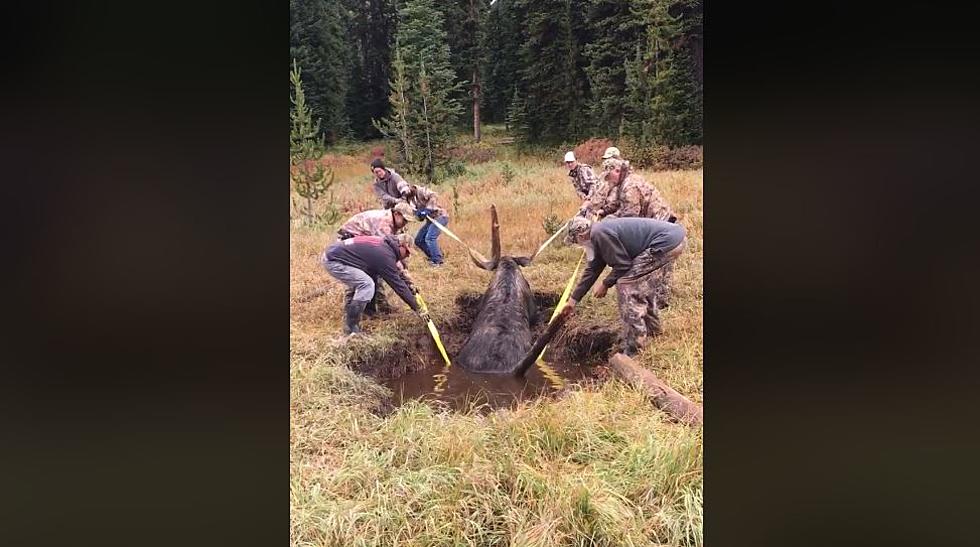 Bow Hunters Rescue Young Bull Moose in Montana
https://www.facebook.com/tenaya.bowman
A group of bow hunters in Montana came across a bull moose that was trapped in a mud bog while hunting in the Bitterroot Valley near Skalkaho pass.
Montana residents, Cody Kendall and Jade Lacy Hosko found the moose trapped in a large mud hole. A group of 6-8 hunters worked together to rescue the moose.
In a video recently shared on Facebook by Tenaya Bowman, you can watch as the group of hunters quickly take action and used the tools that they had available in an effort to save the young bull moose.