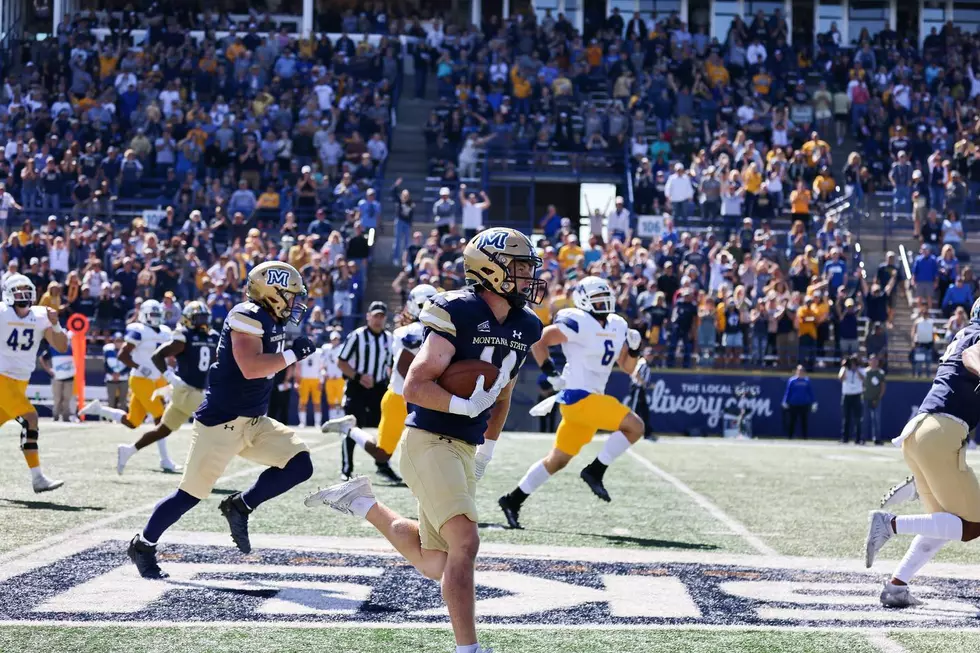 12 Things You Should Never Do at a Bobcat Football Game
Montana State Football via Facebook
Nothing is better than getting together with friends and family in the fall and watching a Bobcat football game in Bozeman—especially when everyone is following the Bobcat rules of fan etiquette.
It's the fall, and that means the hottest ticket in Bozeman is to a home football game at Bobcat Stadium. The games are packed with fans near and far who cheer on the Bobcats from kickoff to the final whistle.
The games typically have over 20,000 screaming fans, which is pretty stellar. Plus, we've got some epic tailgating that happens in the parking lot. Some fans cook for friends, new and old, and there are always a few cold or hot beverages to soothe the soul.
As much fun as the games are, there are certain rules of etiquette that people should know before they attend their first Bobcat home game—or, they might just need a refresher.
We've compiled twelve things you should never do at any Bobcat game. If you are like most Bobcat fans, you want everyone around you to have the best time at the game.
Listen, we have all made mistakes at Bobcat home games, and this list is a great way to remind yourself and your friends how to make the best of Bobcat home games. Don't take anything to heart because this is a fun list to read, but we should keep these guidelines in mind.
The next Bobcat home game isn't until the beginning of October, so we have a few weeks to prepare and be ready.
Enjoy 12 Things To Avoid At Bobcat Home Games.
12 Things You Should Never Do At a Bobcat Football Game
If you plan on coming to a Bobcat football game in Bozeman, you might want to make sure you follow these rules. It'll help.
Montana State University Gold Rush Game 2022
The day was hot and so were the Bobcats. The first game of the season against McNeese State, and the Bobcats were ready to send those Cowboys back to the south.
Temperatures close to 100 degrees, didn't stop our Bobcats OR their dedicated fans. Bobcat Football brings out fans of all ages to cheer and be a part of a dream for many youth. Future Bobcats right here? I hope so, they already have amazing spirit!
The Bobcats took the win with ease, staying one step ahead of the McNeese Cowboys, the team looked fresh, ready, and the end score proved they were ready to come out on top of the season opener.
With a final score of 40-17, the Bobcats put the southern boys back on a plane with their first loss of the season, and the first win for our Bobcats.
Week two is just around the corner with a home game on September 10th, which also brings the Military Appreciation game. Just one way we love to show our Military Personnel an extra THANK YOU.
If you haven't gotten your tickets yet, be listening to Derek and Megan in the morning on 100.7 XL Country ALL week for your chance to score a pair of tickets to the next home game.
Also, make sure to stop by our XL Country Tailgate to register to win concert tickets, gift cards, and of course, MORE BOBCAT TICKETS than any other station. GO CATS GO!
The 11 Unwritten Rules of Bozeman
If you have lived in Bozeman for a while or are new to the area, this is a great guide on what to expect if you live here in Bozeman.