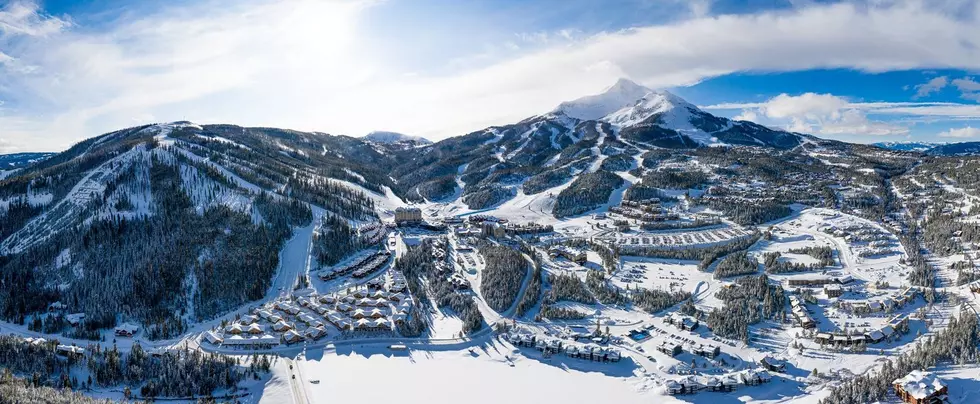 Big Sky Resort Adds New Feature That Will Sure Be A Hit
Big Sky Resort via Facebook
This is the one ski resort in America that is constantly updating and adding new features to excite new and returning customers. 
KBZK reports that Big Sky Resort is breaking ground to build a new tram system for Lone Peak, and the resort has high hopes. This new tram system will replace the nearly thirty-year-old tram operation, and the folks at Big Sky Resort are excited. 
The new tram system is set to be operational by December 2023, and that is impressive if that happens. For Big Sky Resort to build a whole new tram system to go from the bowl to Lone Peak is quite a feat, and to get it done in a year and a half is wild. 
Why build a new tram now? Big Sky Resort has become one of the most visited ski areas in the past few years. Folks come to Big Sky Resort to enjoy the largest ski area in North America and the many amenities to enjoy every day. 
According to KBZK, the old tram carries a little over 3,800 people a day, the new tram system will be able to carry over four times that amount a day. That means more money for the resort and more ski runs for the visitors. 
Big Sky Resort has led the way in innovation and technology, when it comes to its ski resort. Last year they added the Swift Current 6, the fastest six-man chair lift in North America. Plus, it helps the chair lift and also has heated seats. That's always nice on a chilly day. 
One thing is for sure when the new tram becomes operational, the old trams will become a collector's item that many ski enthusiasts will want to own. 
For more details, check out KBZK. 
Five Ski Areas You Should Check Out This Winter
Montana is known for its mountainous terrain, which makes for perfect skiing conditions. These are great options for skiers and snowboarders near Bozeman.
The 7 Best Sandwich Spots in the Bozeman Area
Sandwiches are a lunchtime staple for a reason. Quick, easy, and filling - they're the best. Here's where you can get the best sandwiches in Bozeman.
Five Destinations To Check Out This Winter
Bozeman's airport is expanding and one of the most popular in the state, but where do Montanans enjoy spending the winter just a few flights away?