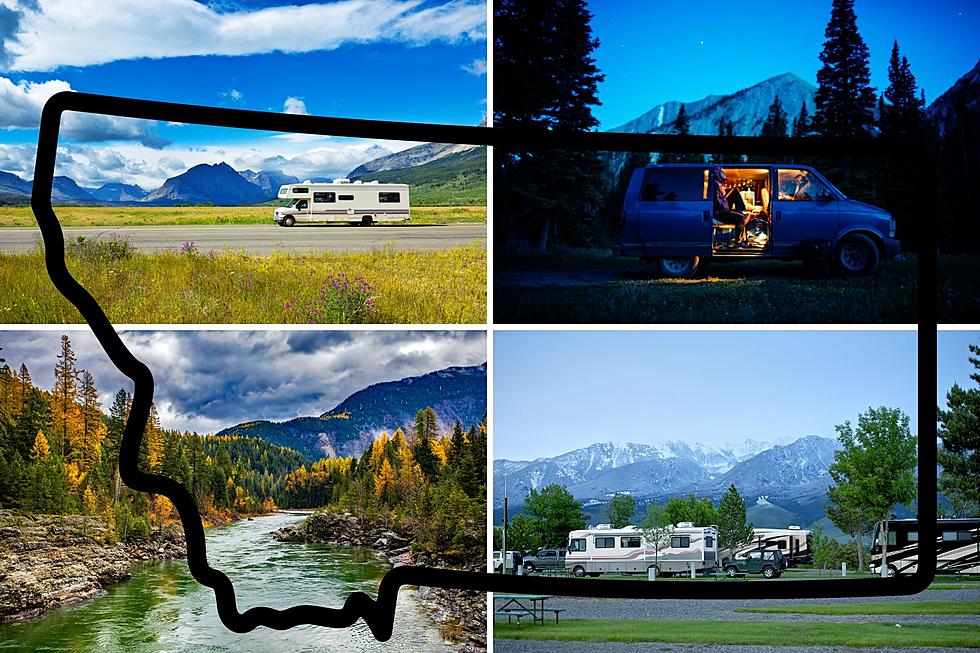 Are These The Top 6 Best State Parks In Montana?
Credit: Canva
When folks talk about Montana, many of their conversations revolve around Yellowstone and Glacier National Parks, and for good reason.  Both parks are natural wonders and have wowed millions of people over the years, and will continue to do so.
However, Yellowstone and Glacier aren't the only impressive places to check out in The Treasure State if you're looking for incredible scenery.  We are blessed to have some astonishing state parks across Big Sky Country and they are stunning and definite add-ons to your "To Do" list.
So, which Montana State Parks should you visit?  Well, all of them, of course, but one publication has ranked the Top 6 Best in Montana.
According to Wild Montana, if you're looking to enjoy some time outdoors here in Montana, you certainly have options.  They came out with a list of 6 of the Best State Parks in Montana, and there's something for everyone.
Giant Springs State Park-Great Falls
If you're a fan of the outdoors and water, you will definitely want to check out Giant Springs State Park.  With about 4500 acres to explore, whether you're traveling solo, or with the family it's certainly with a visit to see one of the biggest springs in the country.
Tongue River Reservoir State Park-Decker
Speaking of water, if you love swimming, fishing, and a beach then the Tongue River Reservoir in Decker is a must. Used all year round, (ice fishing anyone?) this park has plenty of camping spots to choose from.
Painted Rocks State Park-Darby
Painted Rocks State Park is located in Darby in the Bitterroot Valley and is the smallest state park on the list. With only 23 acres, it might be little, but there's a lot to do and see. Including hiking trails and a stunning view of the multi-colored granite cliffs.
Milltown State Park-Missoula
Located near Missoula, this newer state park has plenty of access to water and fishing. The park has an interesting history as it was part of a clean-up project and has great trails that include the history of the area and incredible views of the surrounding beauty.
Makoshika State Park-Glendive
With over 11 thousand acres, you might want to take your time to explore Makoshika State Park in the Glendive area.  While Western Montana seems to get the majority of the love, filled with historic fossils, this park is located in the eastern part of the state and literally has millions of years of history to check out.
Thompson Chain of Lakes State Park-Libby
If you love Montana lakes, you have to visit Thompson Chain of Lakes State Park near Libby.  With access to 18 different lakes, and plenty of opportunities to fish, float, and swim, it might be the perfect state park for the summer months. Not to mention, the water looks spectacular and the mountain views aren't too bad either.
Montana has well over 50 state parks, so there are plenty of options to choose from. Which Montana state park is your favorite?  Let us know by sending us a message on our station app.
The Best Roadside Stops Between Bozeman And Missoula Montana
Taking a road trip between Bozeman and Missoula? Here are some great places to check out along the way.
5 of the Best Ways to Unplug in Montana
Here's how to observe Global Unplugging Day in Montana.
10 Important Things You Need to Know About Montanans
Montanans are truly one-of-a-kind. Here are 10 things you need to know about what it takes to be a true Montanan.
LOOK: 25 must-visit hidden gems from across the US
From secret gardens to underground caves,
Stacker
compiled a list of 25 must-visit hidden gems from across the United States using travel guides, news articles, and company websites.