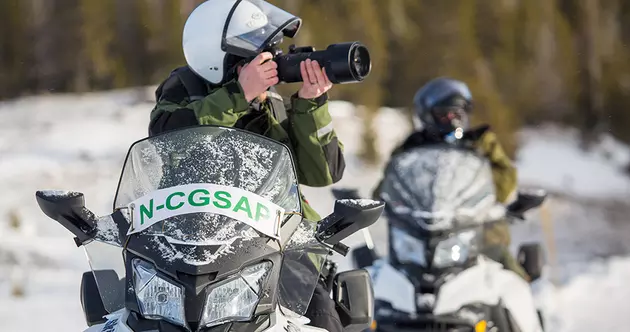 Apply For A Permit To Snowmobile In Yellowstone Without A Guide
NPS/Neal Herbert
Starting today, Yellowstone National Park is taking applications for the 2017-2018 season to allow you to snowmobile in the park without a commercial guide.
Apply at recreation.gov through September 30, and if accepted, you will be notified by mid-October. There is no waiting list, but any remaining or cancelled permits available on a first-come, first-served basis through the same webpage beginning on November 3, and cancellations can occur any time during the winter season, so keep checking back to see if there are any openings. Trips can be for a maximum of three days in length, and permits cost $40 per day with a $6 application fee.
You can also contact the Program Coordinator, Ivan Kowski, at ivan_kowski@nps.gov or (307) 344-2165.