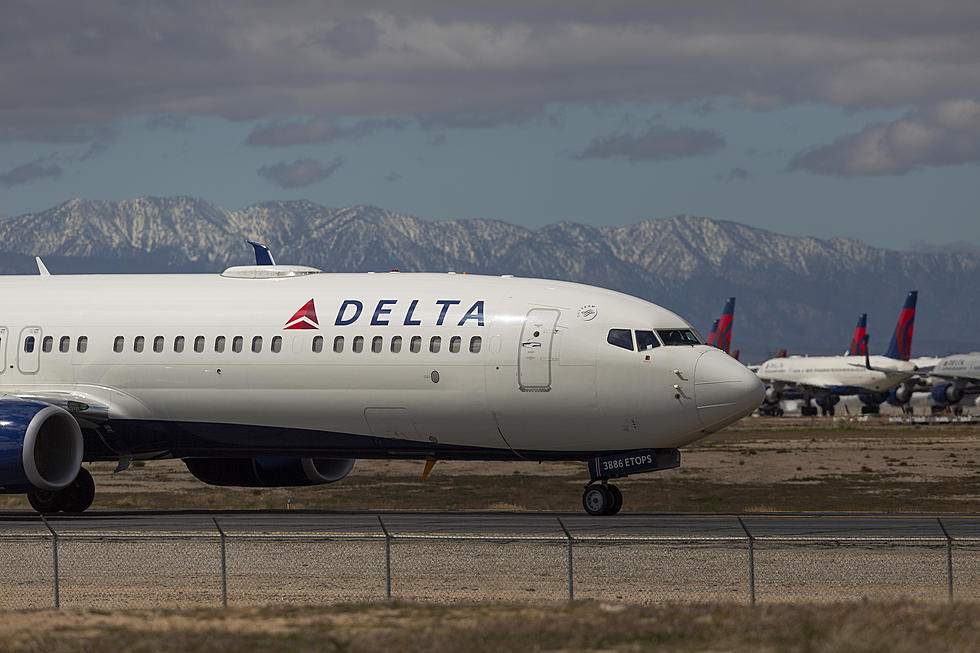 Airlines To Ban Alcohol On Planes
David McNew/Getty Images
Well, this takes some fun out of flying long distances.
CNN is reporting that some major airlines will be banning in flight alcohol services in response to COVID-19.
We are talking everything banned. Beer, wine and liquor will not be served.
The ban affects the whole airplane, not just the main cabin.
So far the only domestic airlines that are included on this ban are Delta and American Airlines.
With face masks mandatory on all major flights already, this is so they can keep interaction between staff and customers to a minimum.
Drinking on a plane to a party destination like Las Vegas or Nashville, especially if you are going to a party town or meeting up with friends, is part of the fun. Whether it's a beer or a mixed drink in those cute, tiny bottles it's always fun.
Delta and American Airlines have some of the biggest and busiest flights out of the Bozeman Yellowstone International Airport to all over the United States. This includes stops in Denver, Atlanta, Dallas-Fort Worth, and more.
It's very possible that more airlines will follow suit and ban alcohol on their flights as well.
We have airlines from JetBlue, Alaska, Frontier, Allegiant, Sun Country and United that fly out of the Bozeman Yellowstone International Airport.
So if you are in the mood for an adult beverage, you will have to either enjoy one while you wait for your plane to leave or you can get one when you land at your destination.
For more details, check out the whole report on CNN.