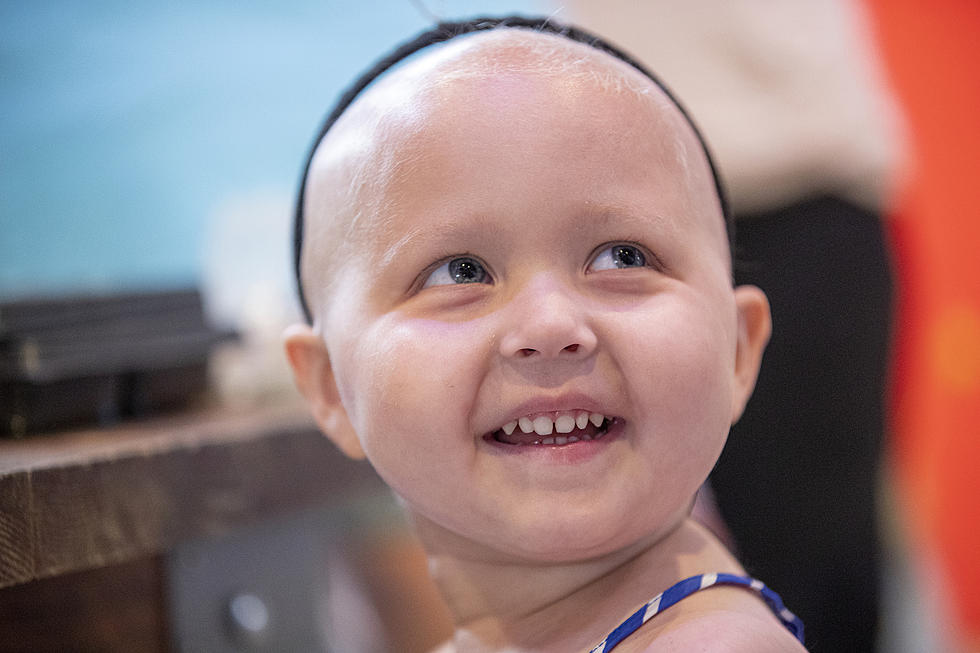 8 Important Things You Need to Know About St. Jude
Photo courtesy of St. Jude Children's Research Hospital
Each year, 100.7 XL Country joins with other country radio stations all across the country to show our support for the St. Jude Children's Research Hospital.
The research done at St. Jude Children's Research Hospital is shared freely to better treat childhood cancer. Even though the hospital is in Memphis, the research and protocols are saving lives around the world. One of the unique qualities of St. Jude is that the hospital believes in treating the whole patient. The idea is to let the parents focus on one thing, and that's helping their children get well. You can also help.
By becoming a Partner in Hope for just $19/month, you can help St. Jude continue that life-saving work and help kids at St. Jude fight cancer. Call today! 1-800-343-4077!
Facts About St. Jude Children's Research Hospital
81 cents of every dollar received has supported the research & treatment at St. Jude.
In 1962, the survival rate for acute lymphoblastic leukemia (ALL), the most common form of childhood cancer, was 4 percent. Today, the survival rate for this once-deadly disease is 94 percent, thanks to the research and protocols developed at St. Jude.
Treatments invented at St. Jude have helped push the overall childhood cancer survival rate from 20 percent when the hospital opened in 1962 to more than 80 percent today.
Today's biggest country stars have joined the This Shirt Saves Lives campaign to help St. Jude kids. You've seen artists like Dierks Bentley, Kelsea Ballerini, Maren Morris, Sam Hunt, Carly Pearce and so many more wearing the new navy blue t-shirts. When you become a Partner in Hope, you will get your very own t-shirt.
Become a Partner in Hope for only $19 a month. Call 1-800-343-4077.
8 Reasons Why a Donation to St. Jude Helps Your Community
St. Jude Children's Research Hospital is among the most critical organizations we have to fight childhood cancer. From diagnosis and treatment to recovery, St. Jude provides care to children and their families throughout their fight against cancer.
But St. Jude can only operate with the support of donors. For less than the cost of a Netflix subscription, a monthly donation to St. Jude Children's Research Hospital is a lifeline to helping win the fight against childhood cancer throughout the world.
Becoming a Partner in Hope is easy, fulfilling, and tax-deductible. Here's why a donation to St. Jude impacts children throughout your community and around the world.
Darius Rucker + Friends for St. Jude at the Ryman Auditorium
Darius Rucker brought five of country music's most talented singers to the Ryman Auditorium during his annual benefit show for St. Jude. The June 6 concert is for many the unofficial kick off of CMA Fest week.