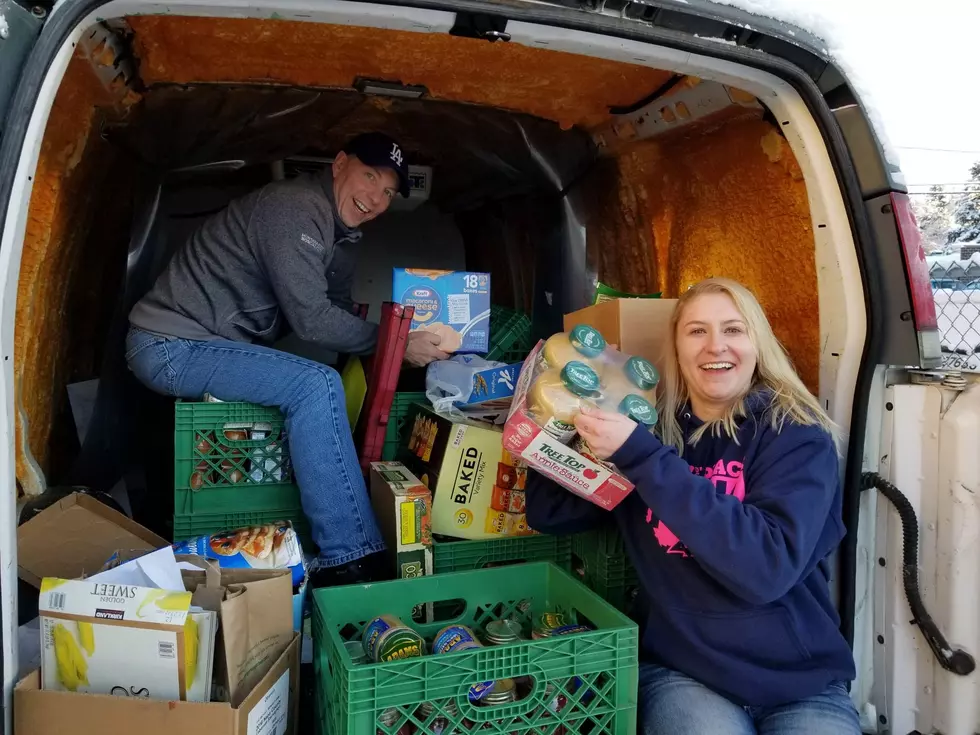 XL Nation Donates Food to Furloughed Local Government Workers
photo by Townsquare Media
Thanks to everyone who donated food and money on Tuesday morning to help our local government workers who are not getting paid because of the Shutdown. From 7 a.m. to 8:30 a.m. Dave & Ally, along with Laura, Robin, Margaret from the HRDC, collected food and money out if front of the radio station.
Here's the totals in only 90 Minutes:
547 pounds of food
$120 in gift cards
$1525 in cash & checks
Thanks to everyone who stopped by with a donation! You can still donate by clicking on the button below:
If you are a local government worker who is not getting paid right now, you can stop by to pick up some food for yourself and family this Thursday . Food will be distributed Thursday, January 24, in the parking lot of the old Heeb's parking lot at 544 E. Main in downtown Bozeman.