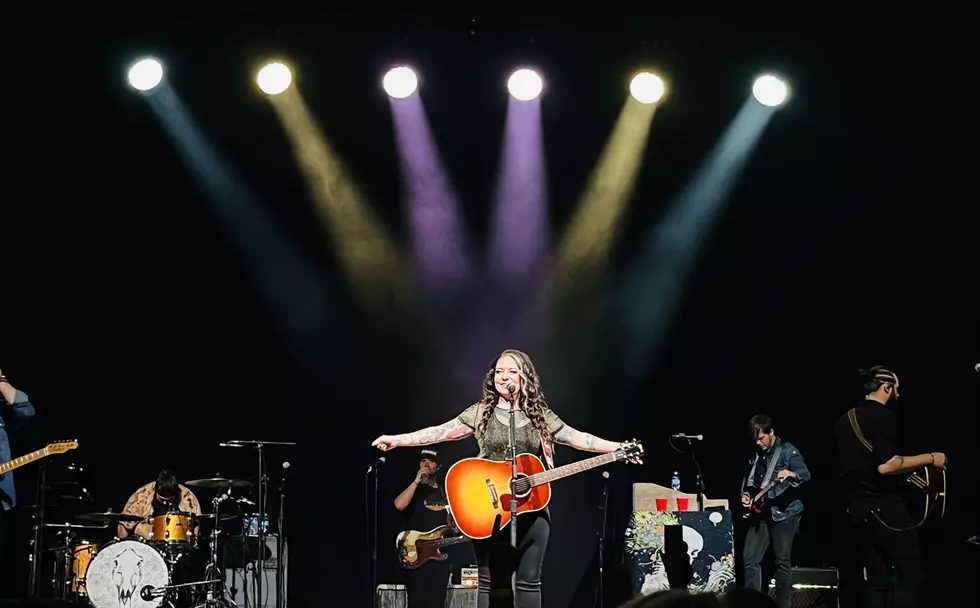 With A Packed House, This Artist Shows Montana How To Have Fun
Townsquare Media
For many artists, their first time performing in Montana isn't their last. There is just something about the mountain air that brings them back time and time again.
This past weekend, Ashley McBryde made her way to Bozeman for her debut performance. She was scheduled to perform here around this same time last year, but had a horseback riding accident and had to postpone her show.
Now, I have been to numerous concerts at The Elm, Bozeman's newest concert venue, and I can tell you, it was a FULL HOUSE!
McBryde sang a combination of newly released songs along with some throwbacks.
A crowd favorite was a song McBryde wrote about her father who has passed away. As she told the story of her growing up and her father teaching her about God, hunting, and music, people in the crowd started crying.
For her next stop, McBryde will be making an appearance in South Dakota, then off to Wisconsin, followed by a stop in Georgia. You can check her whole schedule HERE.
Belting out an oldie but goodie, "Boys of Summer" made the crowd go nuts. The talented McBryde didn't miss a beat and neither did the crowd as they all sang along.
What's coming up next at The Elm? Check their entire lineup right HERE and make sure to grab your tickets for any upcoming event as soon as you can— they sell out quickly.
10 Hottest Country Songs of Summer 2022
2022 Country Music Festivals Guide
Enjoy an updated list of country music's best festivals, across America, Canada, Great Britain and more. This list of 2022 country fests will be updated to reflect postponements, cancelations or lineup adjustments.