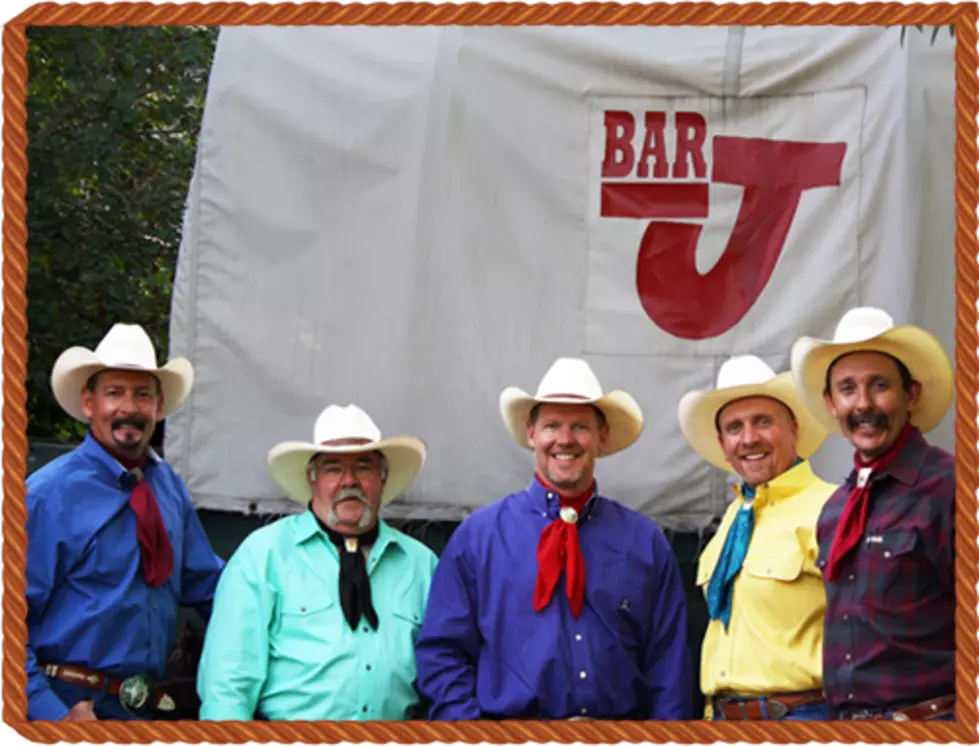 Bar J Wranglers Ticket Info
photo courtesy of the Bar J Wranglers website barjchuckwagon.com
100.7 XL Country is excited to once again welcome the Bar J Wranglers on January 12th to Bozeman for a concert to benefit the Gallatin County 4-H.
The Gallatin County 4-H will once again host the Bar J Wranglers on Saturday, January 12, 2019, at the Commons in Bozeman. Like last year, there will be two shows:
A matinee performance at 2 p.m.
An evening performance at 7 p.m.
Tickets to see the Bar J Wranglers are available at Town & Country in Belgrade & Rosauers in Bozeman. Reserved tickets are available through Eventbrite. To order your tickets online click on the button below.