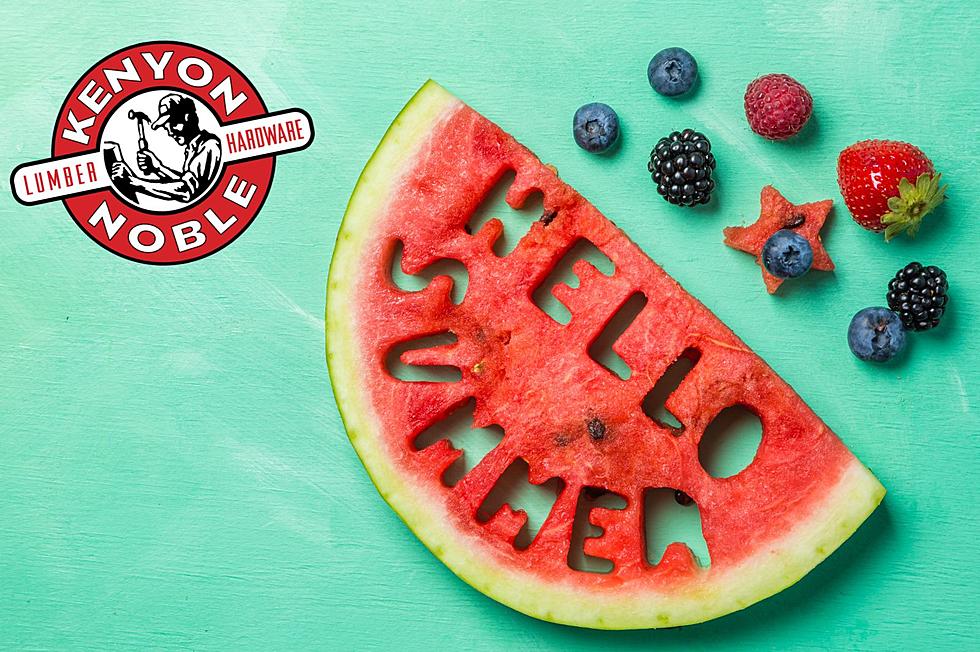 Summer Of Fun And Prizes In Montana! Week 9 Prize. Check It Out
Canva
We are so excited to be teaming up with our friends over at Kenyon Noble and having our 100 Days Of Summer event kicking off this month!
The most asked question during this event is: "What are the prizes?!" Hold your horses, my friends, I am about to show you. Every week I will let you know what is up for grabs that week and how you can get qualified to win. Hint hint...you will have multiple opportunities to score these prizes.
WEEK NINE PRIZE FOR KENYON NOBLE'S 100 DAYS OF SUMMER
Week 9 Prize: Milwaukee Blower Kit
For week 9 of 100 Days of Summer, we are giving away a Milwaukee Blower Kit. Not only will you be able to use this blower in the summer to clear leaves, grass clippings, dirt and dust, but you can definitely use it in the winter as well to clear a light dusting of snow.
Milwaukee is a brand we all know and can trust. You can pick up all of your Milwaukee tools, accessories, and newest must haves at your local Kenyon Noble. You can visit the Kenyon Noble website right HERE. 
Every week we will let you know what prize is up for winning and how you can quickly get in on the fun. First, you will want to download the XL Country App so you are on top of our 100 Days of Summer Code Words.
RULES AND HOW TO ENTER TO WIN HERE
5 Businesses Montanans Wishes Would Come Back
As most know, Bozeman, Montana is a growing town/city. The population has almost doubled in the last few years, housing prices have skyrocketed, and businesses have either strived or suffered.
The one thing that Bozeman residents all say, is they miss the "old Bozeman". What they mean is they miss the small-town feel, the minimal traffic, and the affordable living. Along with those, there are a few businesses Bozemanites really wish would return.
Here are the Top 5 Businesses Montanans Miss.