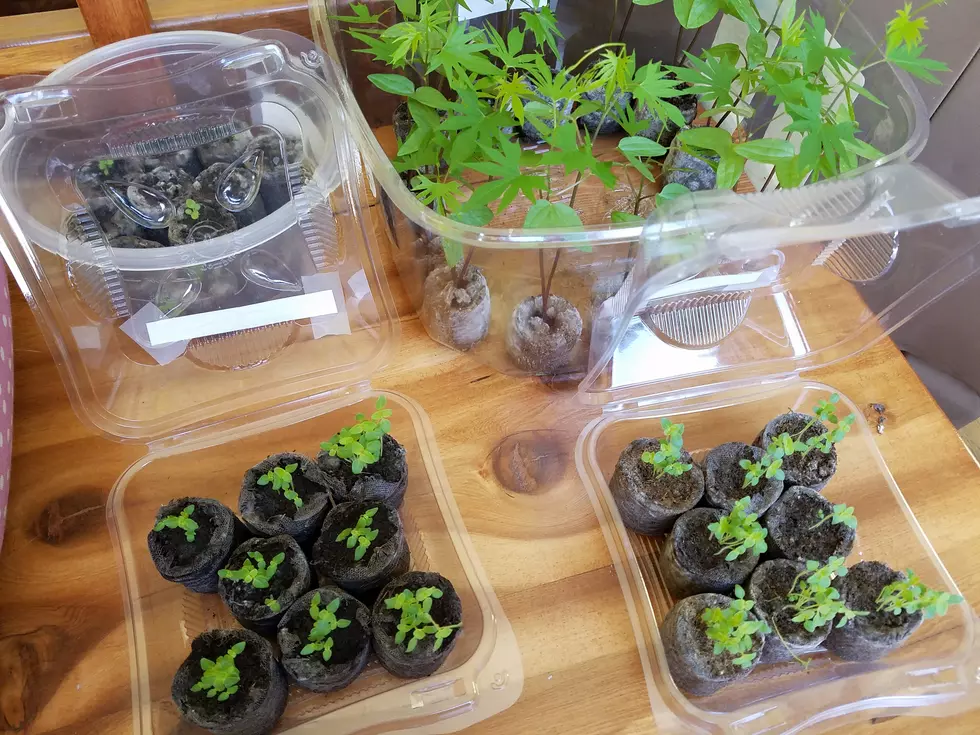 Seed Starting Clinic at Cashman Nursery in Bozeman This Saturday
Seedlings - late March
Learn from the most knowledgeable gardeners in the area at this FREE clinic at Cashman Nursery & Landscaping on Springhill Road. 
I love being at Cashman Nursery just about any time, but when they hold clinics like this you'll be certain to walk away with fresh tips and tricks. This free clinic is going to be hosted by Erica Melroe, Environmental Horticulturist.
WHAT: Starting Seeds Indoors Clinic
WHEN: Saturday, March 5th, 2022
TIME: 10:15am to 11am
WHERE: Cashman Nursery & Landscaping (2055 Springhill Road, Bozeman)
THIS IS A FREE CLINIC!
Open to the public
If you want to get a jump start on the gardening season, learning the basics of starting seeds indoors is by far the best way to do it. Going to a clinic like this is incredibly helpful, especially if you're a beginner.
Seeing an expert do it in person takes away the fear of 'messing it up'. Erica Melroe knows what she's doing! Even if you started seeds before, there are always more tricks and tips to learn. Bring your questions, too.
Learn the basics of starting your own vegetable plants from seed with other like-minded, garden-loving, get-yer-hands-dirty kind of people! It should be fun AND informative. I've been to a few clinics at Cashman over the years and I'm always glad I went.
We'll cover things like timing, indoor set-up materials, care, and ultimately the unmatched satisfaction of transplanting your own plants outside when the weather is right.
It's only 45 minutes this Saturday, so carve out a little time and join me at Cashman Nursery this Saturday morning. I'll be there for sure...I've already started some seeds in my living room but I've got questions for the expert!
What Grows Well in a Bozeman Garden?