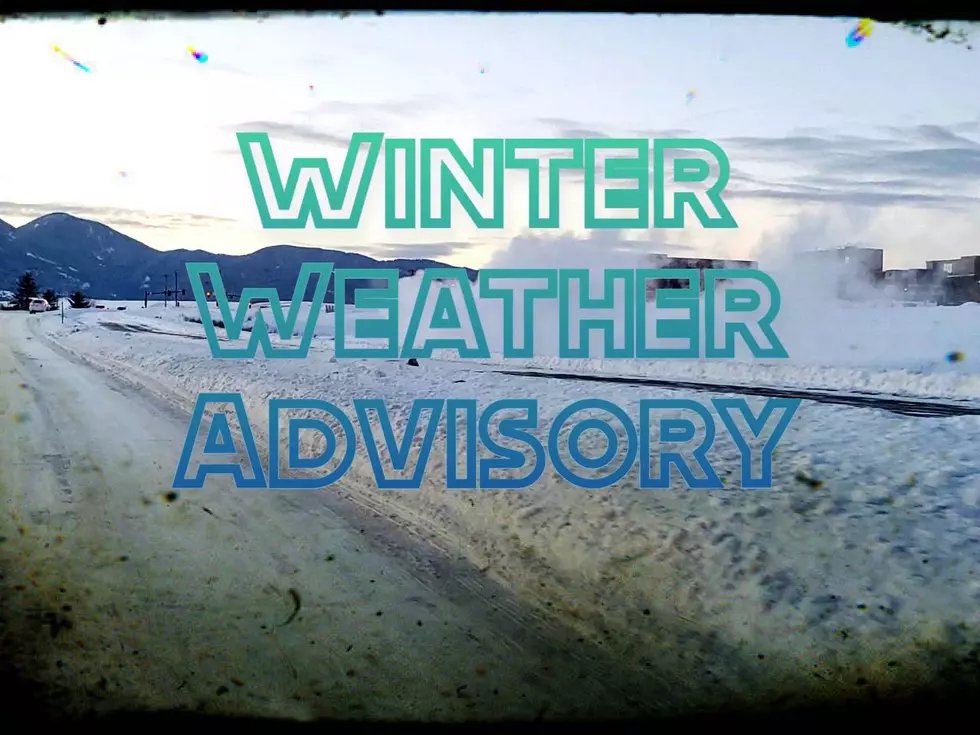 Montana Storm Alert: 40 MPH Wind and 12″ Mountain Snow Possible
Michelle Wolfe
Get ready for a slow commute and fresh round of shoveling, especially in southern Gallatin and Madison Counties. Driving with poor conditions might be a significant issue during commute times. Lots of mountain snow and very gusty winds are possible in the higher elevations with this storm.
Gallatin and Madison county SOUTHERN mountains might get the brunt of snow with this latest advisory. Other areas are also expecting significant snow and wind, including Yellowstone National Park, Teton and Gros Ventre Mountains, Wind River Mountains West, Wind River Mountains East and Salt River and Wyoming Ranges.
1 to 4 inches of snow is expected in the Big Belt, Bridger and Castle Mountains and in the Gallatin Valley. Gusty winds may still affect these areas which may drop visibility at times. Allow extra commute times through Tuesday.
According to the National Weather Service:
WINTER WEATHER ADVISORY REMAINS IN EFFECT UNTIL 5 PM TUESDAY.
WHAT...Snow expected. Total snow accumulations mostly between 3 and 5 inches, with 6 to 12 inches over the Centennial and Henry's Lake Mountains.
Winds gusting 20 to 30 mph, but as high as 50 mph at ridgetops.
WHERE...Gallatin and Madison County Mountains and Centennial Mountains.
WHEN...Until 5 PM Tuesday.
IMPACTS...Plan on slippery snow packed roads.
Falling and blowing snow may significantly reduce visibility at times.
This snowfall is expected to impact the Tuesday morning commute.
The latest road conditions can be obtained by calling 5 1 1
To the West of Bozeman, snow accumulations of 1 to 2 inches and ice accumulations are possible near Butte, Georgetown Lake, Highway 12 Garrison to Elliston, Homestake Pass, and MacDonald Pass.
Trail Etiquette: Dos and Don'ts
We have countless, wonderful hiking and walking trails within easy reach of town. But being a Montanan means caring for your surroundings.