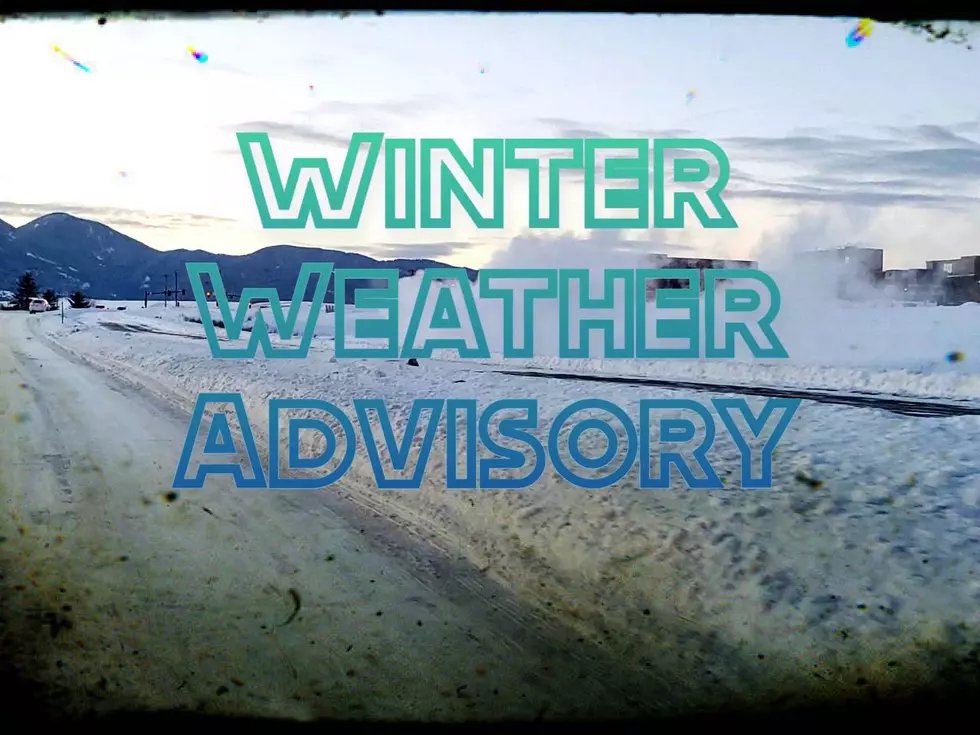 A Rowdy, Windy, Snowy Tuesday Night For Southwest Montana Mountains
Michelle Wolfe
The falling snow isn't supposed to last that long and the concern is mainly for higher elevations. But Tuesday night could get very messy with up to 5" of fresh snow and 45 MPH winds showing up for about 12 hours. 
This appears to be a classic spring storm for the mountains of southwest Montana. The concern is that just enough rain or snow will fall along with cold enough temperatures - all of a sudden the valleys, too, are a slick mess.
Even if the valleys don't accumulate much snow, the temperatures will dictate how bad road conditions become. If it's not snowing, it will be raining at lower elevations and when temps drop after dark, the slick roads magically appear. According to the National Weather Service:
WINTER WEATHER ADVISORY IN EFFECT FROM 6 PM TUESDAY TO 6 AM MDT WEDNESDAY.
WHAT...Snow expected. Total snow accumulations between 2 and 5 inches.
Winds gusting as high as 45 mph.
WHERE...The Highwood, Little Belt, and Snowy Mountains, Big Belt, Bridger and Castle Mountains, Madison River Valley, and Gallatin and Madison County Mountains and Centennial Mountains.
WHEN...From 6 PM Tuesday to 6 AM Wednesday.
Plan on slippery road conditions. Gusty winds could bring down tree branches.
ADDITIONAL DETAILS...Snowfall through the day Tuesday will struggle to accumulate and pose impacts to roadways.
After 6 PM Tuesday road surfaces will cool to freezing, which will allow for snow to begin to accumulate on roadways in the evening and overnight.
Snow largely ends by 6 AM Wednesday.
Slow down and use caution while traveling.
The latest road conditions can be obtained by calling 5-1-1.
ALSO: WINTER WEATHER ADVISORY IN EFFECT FROM 3 AM TO 6 PM TUESDAY.
WHAT...Snow expected. Total snow accumulations of 3 to 5 inches.
WHERE...Bitterroot/Sapphire Mountains.
IMPACTS...Plan on slippery road conditions.
The Top 5 Most Rural Post Offices Of Small Town Montana
Some of Montana's rural post offices don't even make it onto Google Street View, but they're incredibly important hubs in rural parts of the state. We did a little digging and found a few hidden gems. Take a look!