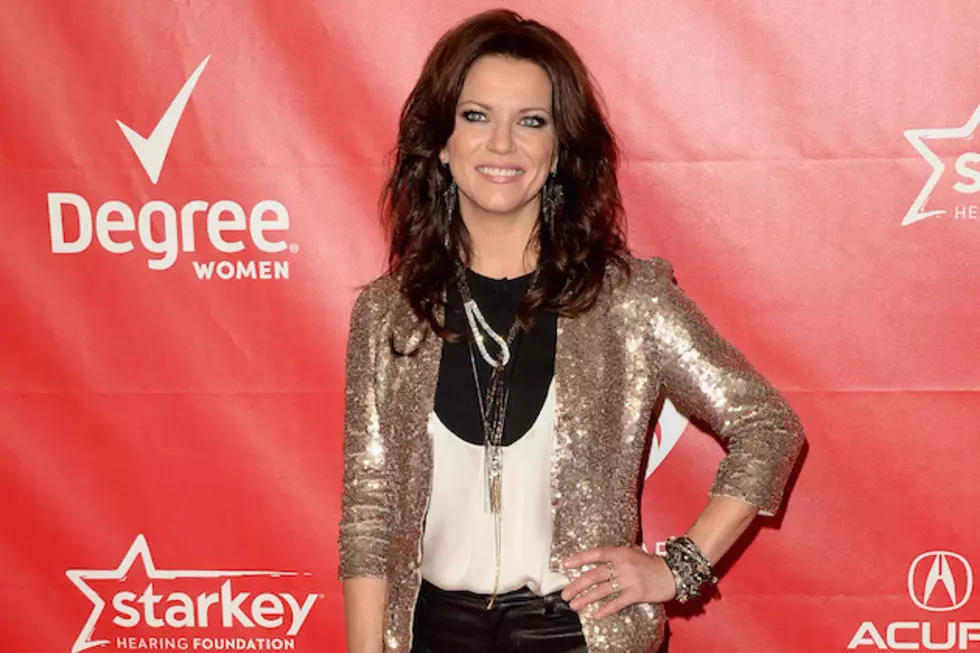 Martina McBride Releasing a Personal Cookbook
Jason Merritt, Getty Images
Martina McBride is cooking on and off the stage! The country mainstay announced via her website last week that she will be releasing an entertaining cookbook called 'Around the Table' in October 2014.
McBride is best known for hits like 'I'm Gonna Love You Through It' and 'This One's for the Girls,' but when not on the road or recording, the songstress says she loves cooking and hosting intimate groups of friends and family at home.
"I have a passion for food and entertaining," says McBride. "I'm so excited to be putting everything I love onto the pages of my new book."
'Around the Table' will be a great resource for those who love to cook, but may not have hours to spend in the kitchen. As a mom to three daughters, McBride knows the importance of entertaining ideas that are easy and enjoyable and recipes that are simple to follow. Her new book will include fuss-free recipes from her own kitchen, practical menu planning tips and party planning ideas for all types of events.
Whether you're planning a Red, White and Blue Backyard Cookout or a Retro Valentine's Day Supper Club, the country star has got you covered. And the icing on the cake? McBride has also filled the book with personal anecdotes and memories, making this a great keepsake for her fans.
'Around the Table' hits shelves on Oct. 7. McBride's cover album 'Everlasting' will be released on April 8 and will feature the star's take on legendary songs by Elvis, Van Morrison and Aretha Franklin.