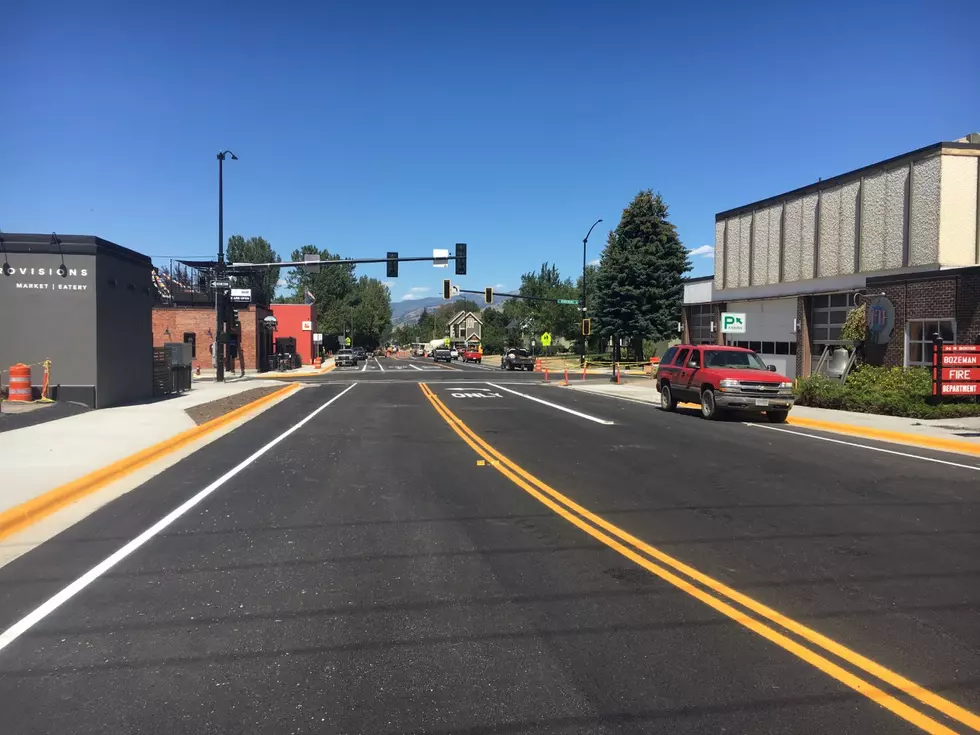 Hooray! Bozeman's North Rouse Avenue is NOW OPEN!
North Rouse Ave - MDT
I thought I had resigned myself to never using North Rouse Avenue again. What has seemed to be the longest street closure in Bozeman history is now coming to an end.
North Rouse Avenue in downtown Bozeman is now open after being closed for months. You never guess how important one street is to your daily travels until you can't use it.
The most difficult part with North Rouse is that there are few options that get you to the same end place in an efficient manner. NO MATTER! It's now back open!
According to Montana Department of Transportation:
The majority of improvements are now complete and there are just a few tasks remaining to be finished up in the spring.
Rouse Avenue had been closed to through traffic between Tamarack Street and Lamme Street. That's a crucial artery from downtown to the Cannery District, Bridger Bowl and areas around Bridger Creek Golf Course. The intersection of Peach Street and Rouse Avenue was also closed.
Whenever you encounter a construction zone, take extra care and slow down. Even small projects require extra attention. Montana Department of Transportation recommends:
Remember the Three S's of work zone safety: speed, space and stress. Slow down when approaching work zones and follow posted speed limits. Leave adequate braking room between your vehicle and the one ahead of you. Keep your cool, pay attention, and plan for delays.
Should you have questions, comments or want to get involved with any State run project, you can connect with the MDT on their website.