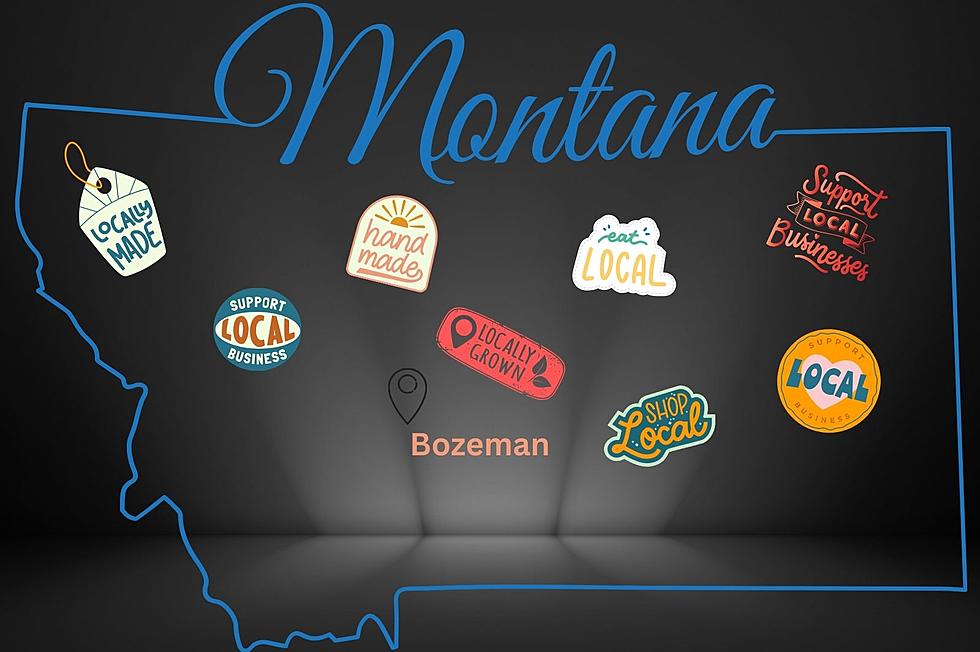 Here Is One Of The Easiest Ways To Keep It Local In Montana
Canva
We are always looking for events that we can attend to help our local businesses. Whether it is purchasing "made in Montana" items, supporting a local restaurant by grabbing lunch weekly at a local spot, or shopping at an event that is full of handmade Montana goodies.
This Friday and Saturday you will have the opportunity to purchase products made right here in Montana. Vendors come from all over the state to show off their talents and products, in hopes of selling out by the end of the event or at least meeting new life long customers.
HandMade Montana is hosting its 5th annual Bozeman MADE Fair. The event takes place at The Brick Breeden Fieldhouse and starts on Friday and finishes up Saturday.
This is your chance to grab a few early Christmas presents, MADE right here in Montana. The event has free entry AND free parking, but get there early so you don't miss out on some of the top locally made products.
You are bound to find something for anyone, including yourself, from one of the over 175 vendors. From jerky to lotions, to clothing and art, the Bozeman MADE fair is marked on many locals' calendars every year.
If you want more details and a list of some of the vendors who have previously made an appearance, you can go to the official website:
HANDMADE MONTANA WEBSITE. VIEW VENDORS AND ENTER TO WIN A SWEET PRIZE HERE
Or check out HandMade Montana on Facebook:
TAKE ME TO THE HANDMADE MONTANA FACEBOOK PAGE
Get your shopping done early AND support local.
cc: HandMade Montana
5 Businesses Montanans Wishes Would Come Back
As most know, Bozeman, Montana is a growing town/city. The population has almost doubled in the last few years, housing prices have skyrocketed, and businesses have either strived or suffered.
The one thing that Bozeman residents all say, is they miss the "old Bozeman". What they mean is they miss the small-town feel, the minimal traffic, and the affordable living. Along with those, there are a few businesses Bozemanites really wish would return.
Here are the Top 5 Businesses Montanans Miss.
Gallery Credit: Megan Shaul, Derek Wolf
These are the Top 8 Cheapest Towns To Live In, In Montana
Have you been contemplating moving to Montana? Maybe you already live here and the town has gotten so expensive you are having to relocate by no fault of your own. The good news, you can stay in Montana by moving to one of the cheapest towns in Montana.
Gallery Credit: megan shaul
51 Common Items You Think Montana Goodwill Accepts, But Do not
When it comes to cleaning out the garage, closet, or storage unit, it's important to remember that many places are in need of donations of many different sorts.
It is also important to know that there are things that places, like Goodwill, DO NOT take. For many different reasons, here is a list of items that Goodwill will NOT accept as donations.
There is also a list of games that do not follow the Consumer Product Safety Standards. Call (800-638-2772).
Gallery Credit: megan shaul