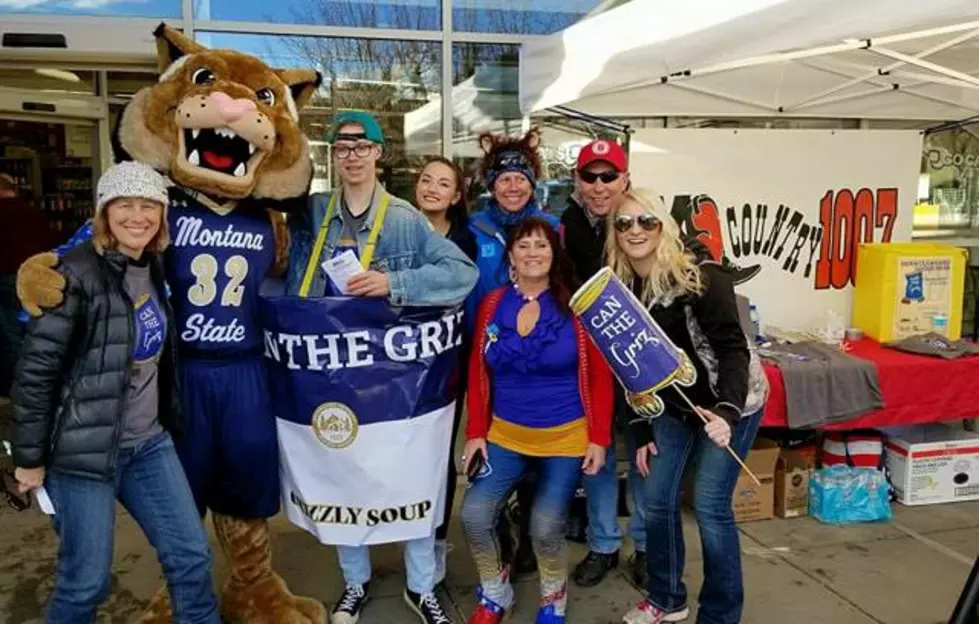 Help Us 'Can The Griz' Today
Can the Griz!
Last year was a record year for Can the Griz here in Bozeman. We canned the Griz and we plan to do it again this year!
Here's how the XL Nation can help us Can the Griz today:
Join XL Country at the annual 12-hour Can the Griz Food Drive hosted by Town & Country Foods on 19th Ave today from 6 a.m. - 6 p.m. Dave & Ally will be broadcasting live for 12 hours (Town & Country Foods will open at 7 a.m.).
Make a monetary donation to the Gallatin Valley Food Bank. Each dollar counts as 1 pound of food. A few years ago, we raised more pounds of food than the Missoula community did, but they beat us by getting just a little more in cash/check donations. You can write a check directly to the Gallatin Valley Food Bank or you can donate online by clicking the button below.
Use the Wish List below to help as a guide for what the food bank needs.
Come on, let's Can the Griz! The Bobcats have successfully canned the Griz 17 of 20 years this competition has taken place.
The 21st Annual Can the Griz food drive began on Friday, November 6th, and goes through 7:30 p.m. Friday, November 20th.  It's our annual off-field competition between Montana State University and the University of Montana to see which school can collect the most donations for its local county food bank leading up to the annual Cat-Griz football game.
Traditionally, the winner is announced during the second half of the Brawl of the Wild football game, but due to COVID-19, the Big Sky Conference football season has been postponed. This year the winner will be announced through social media on the evening of Friday, November 20th.
Program manager for student organizations in the Office of Student Engagement, Randi Maiers, stated
The Gallatin Valley Food Bank is always excited and grateful for this competition. Last year's efforts were especially important when the pandemic hit. While some food banks were closed, the Gallatin Valley Food Bank was fortunate to continue to distribute food to families and individuals.
Can the Griz Photos