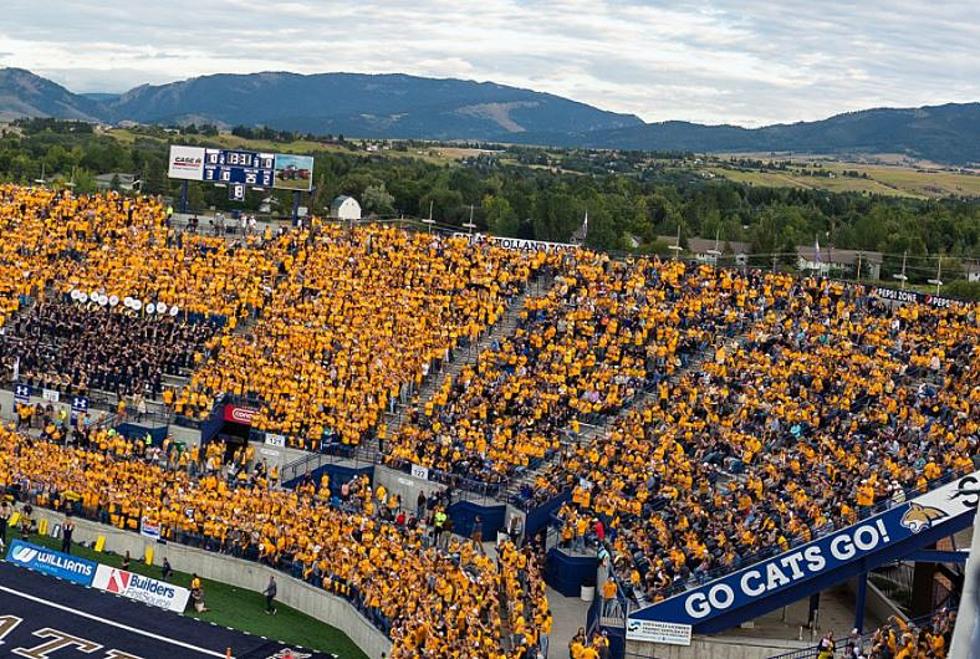 Get Your Limited-Edition Montana State Bobcat 'Gold Rush' T-Shirt
facebook.com/MSUBobcatsF
On Saturday, September 11, the Montana State Bobcats will face Drake University. The matchup marks the first home game of the season for the Bobcats, and fans are encouraged to show their Bobcat spirit by filling the stadium with gold, according to Julie Kipfer, MSU's director of marketing.
The Montana State Bobcats cancelled all of their 2020-2021 season games due to the pandemic and are eager to take the field on Saturday. The last time the Bobcats faced an opponent at home was when they faced Austin Peay in the quarterfinals of the NCAA FCS Playoffs in 2019.
After a loss to Wyoming, 19-16 in the season opener, the Bobcats are ready to make a statement at home against Drake University on Saturday. The Bulldogs defeated West Virginia Wesleyan 45-3 last Thursday, Sept 2 in their first game of the season.
Gold Rush is a Bobcat tradition that kicks off the new season of Bobcat Football. On the first home game, fans fill the stadium in a sea of gold wearing a custom t-shirt design proclaiming their Bobcat pride.
Montana State University just revealed the latest design for the annual Gold Rush T-shirt. The design was voted the fan-favorite from among several designs created by MSU.
The design of the shirt features the Bobcat logo in front of the Bridger mountains. You can also see the M on Mount Baldy. Gold Rush has been a Bobcat tradition for 14 years.
Fans are encouraged to wear their Gold Rush T-shirts on Saturday. The limited-edition Gold Rush T-shirts are $14. You can grab one at the MSU Bookstore and at Universal Athletic stores in Bozeman, Billings, Butte, Great Falls, Helena, Kalispell and Missoula.
Five Ski Areas You Should Check Out This Winter
Famous People You Didn't Know Were From Montana