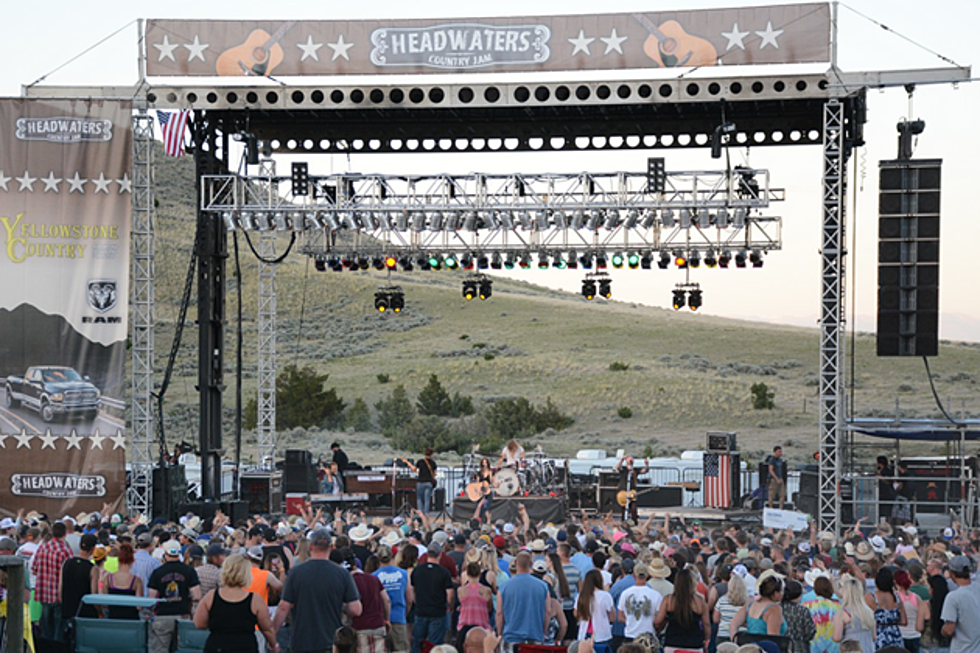 Five Reasons I Am Excited for Headwaters Country Jam 2016
Headwaters Country Jam
Can you believe Headwaters Country Jam is less than four months away? Here are five reasons I am excited for it.
5. This is my first Headwaters Country Jam - Since I just moved to Montana, I have never been able to experience Headwaters. I have heard nothing but great things, and can't wait to see it for myself.
4. The Venue - One thing I have learned since I moved to Bozeman is that you cannot beat the view. Being surrounded by mountains during an outdoor festival sounds like a picturesque scene.
3. The Montana summertime weather - Being from Kansas City, I am no stranger to excruciating hot weather with humidity so bad you can't walk to you mailbox and back without breaking a sweat. From what I hear, the summers here are amazing, so being able to have an awesome festival outside sounds like an amazing time.
2. The Lineup - This year's Headwaters Country Jam is LOADED with awesome acts. Lee Brice, Tyler Farr, Joe Nichols, Chase Bryant, Stephanie Quayle, and all of the other acts are great artists who put on great shows. I have had the pleasure of seeing most of these artists and I can't wait to see them again.
1. I get to interact with all of XL Nation - Headwaters gives me a great opportunity to talk with a lot of the XL Nation, and that is what I am most excited about. You all are the reason I do what I do, so being able to interact with you means the world to me.
For everything you need to know about Headwaters Country Jam, including campsite info and tickets, click here.