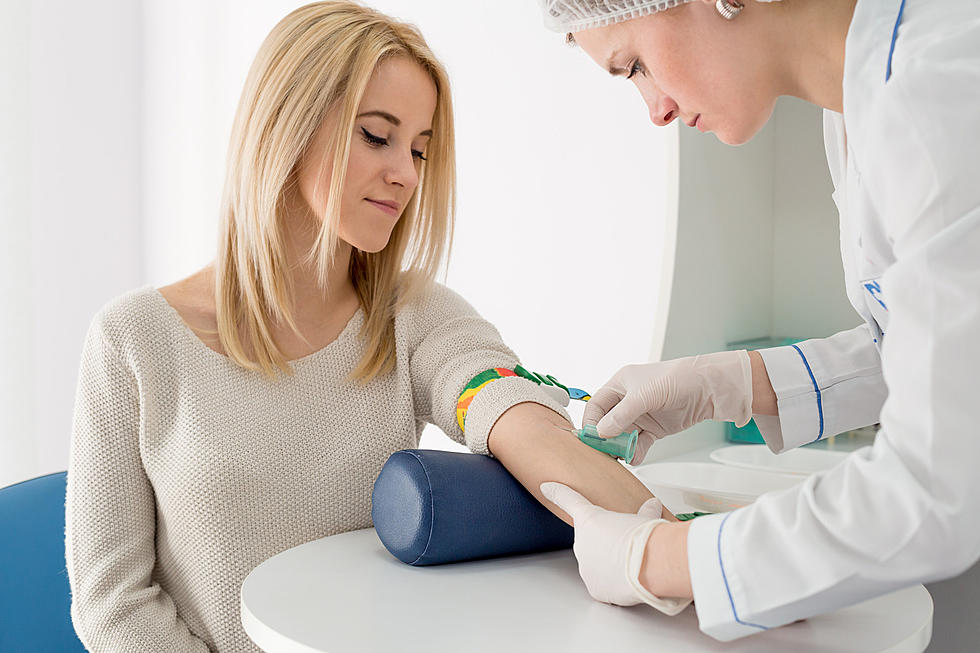 Fall into Wellness Belgrade Health Fair
Belyjmishka/Getty Images
Haven't had your blood tested in a long time? What about your blood pressure? Do you need a Flu shot? This weekend you can take care of all of that at the Fall Into Wellness Belgrade Health Fair.
It's from 8 a.m. to noon at Bozeman Health Belgrade Clinic + Urgent Care - 206 Alaska Frontage Rd
The Health Fair will include:
Free screenings
Blood pressure
Glucose
Clinical breast exams and mammogram vouchers
FREE flu shots
Facial skin cancer checks, and more!
No appointment is necessary. In addition you can get the following:
HealthScreen………..$30.00 (Chemistry Panel, Lipid Profile-Cholesterol, Comprehensive Metabolic Panel)
A routine physical examination or to monitor a patient with a chronic disease. Testing will give an overview of metabolism, including kidney function, electrolyte and fluid balance, glucose levels, and liver function.
Thyroid-stimulating hormone (TSH)..............$10.00
Evaluating the hypothalamus, pituitary, and thyroid systems
Prostate Specific Antigen (PSA) ……. $20.00
PSA is a specific protein produced exclusively by the prostate gland. Used to screen for and monitor prostate cancer.
A1C………. $20.00
The A1C test is a common blood test used to diagnose type 1 and type 2 diabetes as well as check how well you are managing your diabetes.
Vitamin D…………..$30.00
This is a screening test for Vitamin D levels. There are two ways to obtain Vitamin D. The first is from direct sunlight on the skin and the second is through diet.
Infectious Disease Screening Panel ................$90.00
Includes: Hepatitis C Antibody, HIV, Syphilis
Or Order Individually
Hepatitis C Antibody ........... $30.00
HIV ...................................... $30.00
Syphilis ................................$30.00