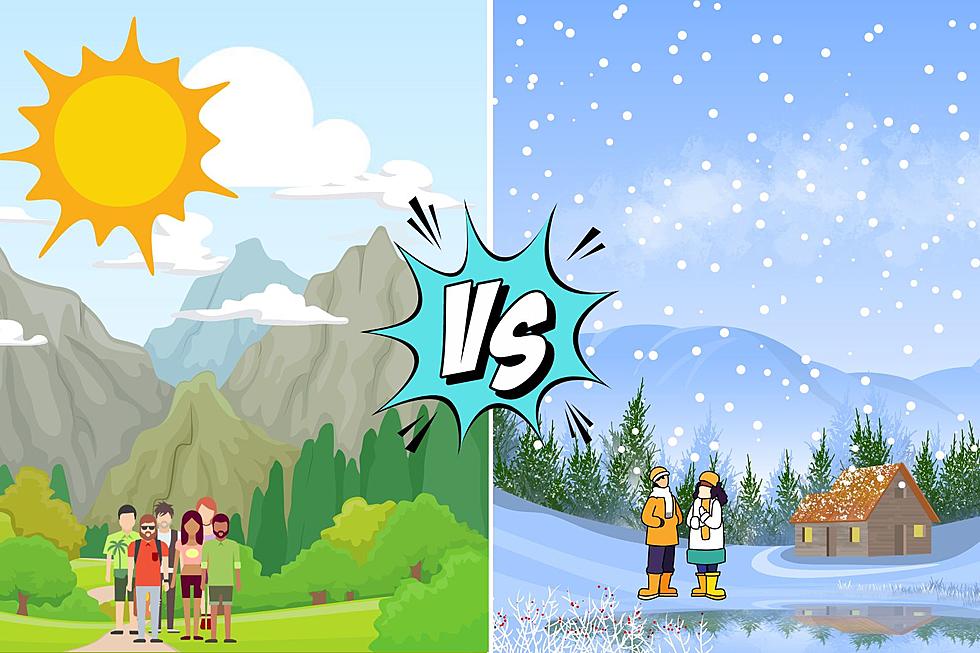 Enjoying Summer? Great! Here's When Can We Expect Snow In Montana
Credit: Canva
Aww, the dog days of summer.
With temperatures hovering around triple digits in many parts of Montana the last few weeks, it's easy to forget that sooner, rather than later the weather will be changing and we'll be saying so long to summer.
A whole lot of Montanans, including those who've lived here their whole lives will admit that last winter was a long one, so the idea of cold winds, gray skies, and snow might not seem like welcomed news, but, winter will be here before you know it.
Early snowfall isn't anything new when it comes to Montana, in fact, some of the mountaintops still have a bit of snow here and there, but I'm not sure anyone is ready for full-fledged winter.
So what are the experts predicting as far as Montana and snow?
Our friends over at Accuweather, led by meteorologist Paul Pastelok have done their best to put together a long-range forecast for the entire country, including what to expect for weather in the next few months here in Montana.
We recently discussed what the fall would be like according to the Farmers Almanac, and while many Montanans look forward to sweater weather and everything Pumpkin Spice, the folks over at Accuweather are talking about what we can expect here in the Pacific Northwest/Northern Rockies region. 
One of the tools that meteorologists use in predicting the weather is the past, and according to Paul Pastelok, our region could be in for a wet fall with below-normal temperatures in October.
 "There is the possibility of some wet weather coming in very quickly in September, maybe even the potential for an atmospheric river to develop" 
So, will cooler temps and rain translate into snow?  It certainly looks like that could be the case. Pasetok continues to say
"A pattern change that takes place could produce a lot more cold across the north-central Plains states and getting back into the northern Rockies."
The good news is, while we're looking at the possibility of snow in October, it looks like we might catch a bit of a break in November with the possibility of warmer temps. Of course, snow in October isn't anything new in Montana, but for those who were hoping to hold on to a nice long fall, this might not be what you wanted to hear.
Of course, keep in mind, the weather folks aren't always perfect with their predictions.
Here's 8 States That Have Longer And Harsher Winters Than Montana
Winter can be brutal here in Montana with lots of wind, snow, and temperatures well below zero. In fact, that alone should be a word of warning for those thinking of moving here from warmer climates.
A lot goes into being prepared to live in a state with rough winters and if you've never done it before, you certainly need to make sure that you are prepared. You need to make sure you have the right tires, vehicle, and winter clothing. Plus, I would highly suggest you learn how to drive in winter conditions before moving to a state that celebrates winter 6 months out of the year.
And while winters can be very rough here in Montana, we don't even crack the Top 5 for States With The Most Brutal Winters.
50 Breathtaking Photos of Glacier National Park
Check out 50 beautiful photos of Montana's Glacier National Park!
10 Helpful Montana Weather Terms You Need to Know
Weather in Montana can be unpredictable. Here are 10 weather terms that you need to know.