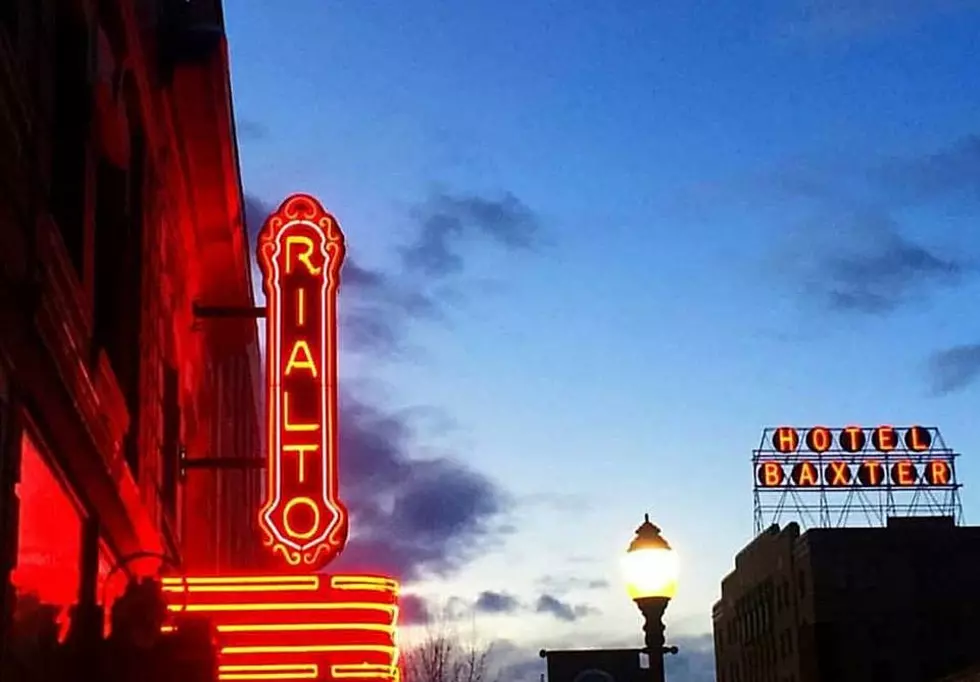 Bozeman Area Events Calendar of Fun: Mid May Edition
Parties, markets, game nights, classes and more fun reasons to get out and engage. The Bozeman area has another super busy spring week for things to do.
Friday, May 20th: MT-1 Congressional Debate and Down-Ballot Candidate Meet and Greet at the Emerson Center for Arts and Culture - (111 South Grand, Bozeman) Happening 5:30pm to 8:30pm. Gallatin Democrats will host a debate for Montana's District 1 U.S. Congressional candidates, Cora Neumann, Monica Tranel, and Tom Winter. There will be opportunity to meet with state and local candidates. This is a free event.
Saturday, May 21st and Sunday, May 22nd: Beethoven's Ninth Symphony at Willson Auditorium - The Bozeman Symphony Orchestra and Symphonic Choir's grand finale of the 2021/22 classical series. Saturday at 7:30pm, Sunday at 2:30pm.
Saturday, May 21st: Bozeman Winter Farmers Market at the Gallatin County Fairgrounds - Happening 9am to 11am. Exhibit Building #1. All the great local vendors you've come to know with local produce, meats, cheese, handmade items, etc.
Saturday, May 21st: Amaltheia Organic Plant Sale and Pop Up Farmer's Market - (3380 Penwell Bridge Road, Belgrade) Happening 10am to 2pm. Plant starts, herbs, and strawberry and nasturium hanging baskets. Vegetables, goat cheese, pork, goat milk lotion, compost, flowers, bread, granola, maple syrup, herbal teas, and tinctures. Baby goats and lambs will be there too.
Saturday, May 21st: Go Topless Day at Power Train Plus - (5172 Jackrabbit Lane, Belgrade) Starts at Noon. A show and shine event for Jeeps. They are going to let the Broncos in this year as well. Take those tops off and help us raise some money for local Charity. $10 per rig. We will have swap meet parts available, and food trucks for lunch! Admission get you entered for prize drawings.
Saturday, May 21st: Treasure State Comedy Showcase at Last Best Comedy - (321 East Main Street, downtown Bozeman) Starts at 8pm. Kyle Kulseth, Nick Hyde, Ian St. Onge, One, and host Charlie of Doom. Tickets are $15 for one show or $20 for both Treasure State Showcase AND the High Wire Stand-Up at 10:30pm.
Saturday, May 21st: The Magic Monster Show at the Rialto - (10 West Main Street, Bozeman) Shows at 10:30am and 2pm. NOW SOLD OUT! Roxy and Boomer, Random Acts of Silliness' monster mascots, invite you to a The Magic Monster Show, where you can participate in the magical mayhem of stories being made up on the spot! In this high-energy slapstick show, our team of improvisers will bring your ideas to life on stage.
Sunday, May 22nd: Celebration of Milton Menasco's Life - (229 River Drive, Livingston) Happening 3pm to 8pm at the Miles Park Band Shell in Livingston. 3:00 - 3:30 - Mingle while we listen to Milton's Music, 3:30 - 4:00 - Memorial, 4:00 - 5:00 - Music by Squirrel Gravy, 5:00 - Tacos from La Tinga until they run out, 5:30 - 7:00 - Music by The Fossils, 7:00 - 8:00 - More music.
Sunday, May 22nd: Cowboy Brunch w/ Live Music at Bodhi Farms - (13624 South Cottonwood Road, Bozeman) Happening 10am to 1pm. Live music by Kent Johnson with a delicious and hearty brunch with garden marys and mimosas to wash it down, and a campfire outside to gather around with stunning canyon views. Reservations suggested as it usually sells out.