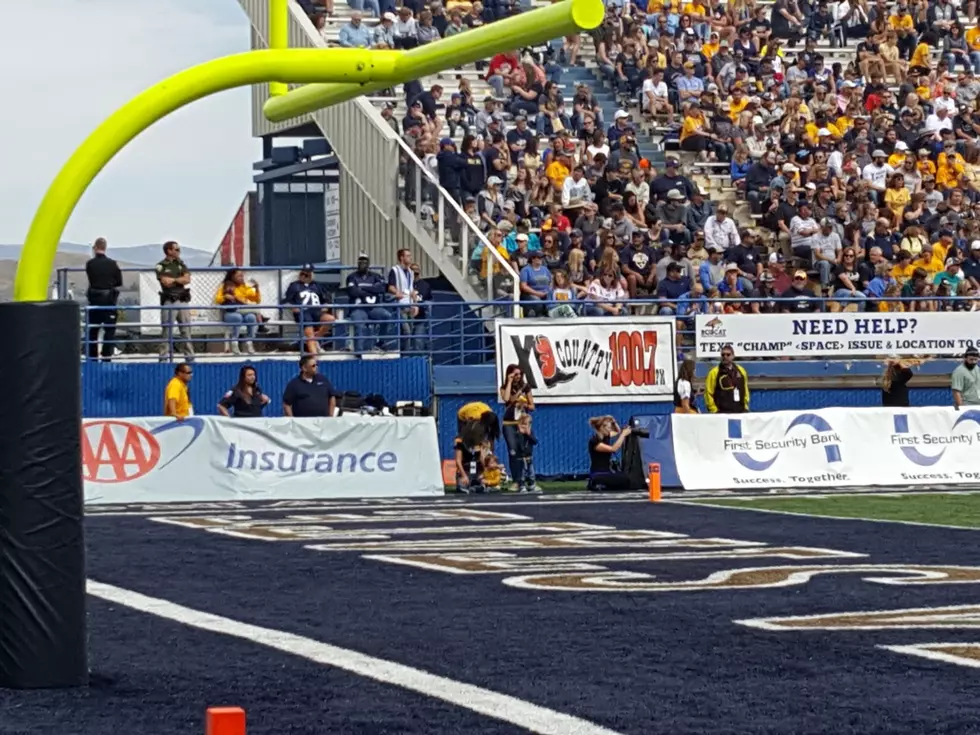 Bobcats Find Their Offense; Defeat Cal Poly 49-42
Photo by Dave Wooten
The Montana State Bobcats rolled up over 500 yards in total offense against Cal Poly on Saturday, rolling to a 49-42 win over the Mustangs on Pack the Place in Pink Day. Two late scores by Cal Poly made the score look close but the Bobcats controlled most of the game, leading at one point 42-14.
Isaiah Ifanse ran for 227 yards and 3 TDs, including a 74 yard TD run in the first quarter. Quarterback Troy Anderson, who was injured in the first half but returned later, ran for 104 yards, his fourth straight 100 yard plus game.
The Bobcats are now 3-3 in the Big Sky Conference with just two to play. Their last home game is next Saturday against Northern Colorado.