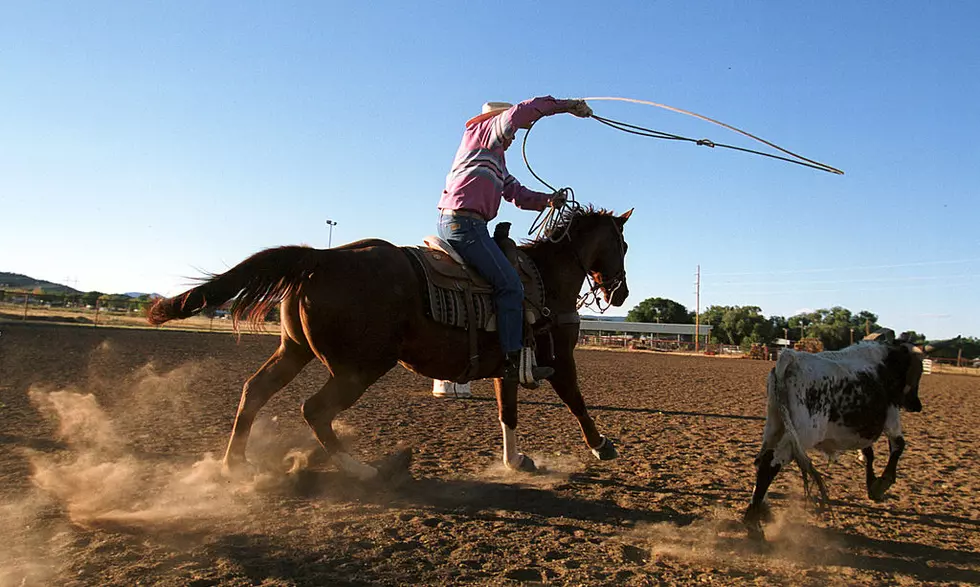 Big Timber Rodeo Tonight: What You Need To Know
Getty Images
Most of our Montana rodeos have been canceled this summer because of COVID-19, but Big Timber is hosting a rodeo every Wednesday.  The Big Timber Weekly Rodeo Series hosts PRCA/WPRA Sanctioned Rodeos through September 2nd.
Rodeos start at 7:00 p.m. at the Sweetgrass County Fairgrounds in Big Timber. Tickets are available at the gate and are $15 and kids 10 years old and under are Free.
The August 12th Big Timber Weekly Rodeo will include:
Some top cowboys including Parker Breding, Marty Yates, Matt Shiozowa, Taylor Fallon, Travis Tryan, Erich Rogers, Dustin Bird, and more!
Trick Rider who opens for the NFR.
Donni Landis World Famous NFR Rodeo Clown & Barrel Man.
Bradley Fighting Vehicle from the Montana Army National Guard.
Slack starting at 10 a.m.
Every week at the Big Timber Rodeo you can enjoy:
Steer Roping
Bareback Riding
Saddle Bronc Riding
Bull Riding
Ranch Bronc
Barrel Racing
Upcoming Rodeo dates:
Big Timber Rodeo Pictures