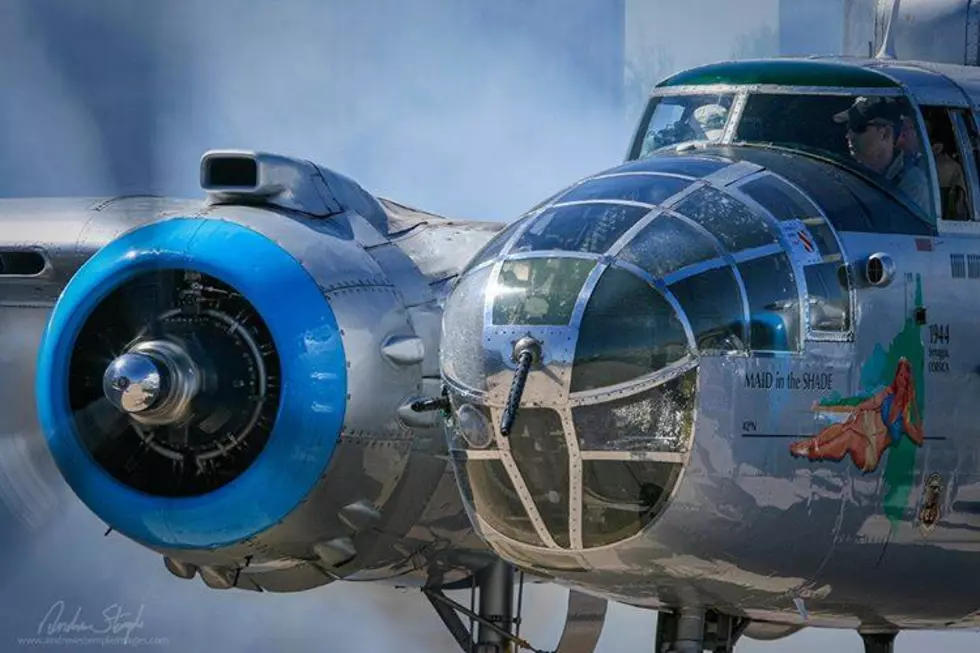 B-25 Bomber 'Maid in the Shade' on Display in Bozeman
Credit: Flying Legends of Victory Tour/Facebook
The Arizona Commemorative Air Force Museum is bringing part of their collection of historic military planes to communities all across America. Through next Sunday, August 30th, you can see up close and personal The B-25 Bomber "Maid in the Shade" at the Bozeman Yellowstone International Airport.
The plane is available for viewing at the following times:
Through August 27, 9 a.m. - 6 p.m.
August 28 - 30, 2 p.m. - 6 p.m.
Cost is $10 per person or $20 per family. Purchase tickets at the airplane.
If You Would Like to Fly in the B-25 Bomber "Maid in the Shade."
Plane rides are available Aug 28 - 30, weather permitting
Cost is $590 front jump seat, $325 gunner seat
To book your flight use the button below.  Every passenger will need to fill out a Hold Harmless agreement/Manifest with the Arizona Commemorative Air Force Museum (provided when you arrive for your flight) and may also have to fill out an additional agreement depending on aircraft. Minors that fly (age 5-17) must have their Guardian complete a Minor Hold Harmless agreement and Guardian(s) must be present on the day of flight.
The B-25 "Maid in the Shade" bomber that is on display was developed by North American Aviation, according to the tour, and used mainly as a low altitude strafe and skip bomber. Nearly 10,000 B-25s were produced and the "Maid in the Shade" is one of only 34 still flying today.
The tour asks that you please maintain social distancing while waiting in line to make ticket purchases, and while waiting in line for airplane tours or when inside the plane.
Ally from the XL Morning Show
Enjoyed a Hot Air Balloon Ride Over Bozeman