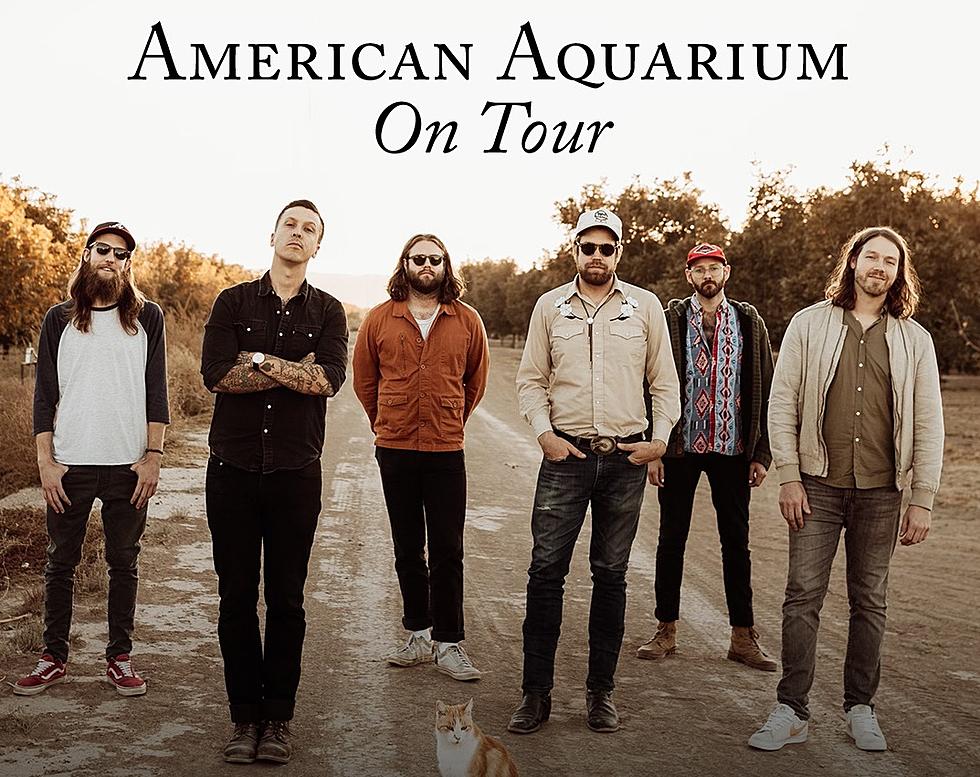 Alt-Country Icons American Aquarium Will Rock Bozeman's Armory May 6th
American Aquarium - Armory Music Hall
This show is a 'do-not-miss' event in downtown Bozeman. Tickets are a bargain and the Armory Music Hall is a fantastic place to catch a band like American Aquarium. Get a sitter if you need one, make some dinner plans, and then enjoy one of the most talented groups in the alt-country-rock space. It's going to be fun.
With a stage full of guitars, some soulful lyrics, a little rock, a little country - American Aquarium just might change how you feel about live shows. If you've seen them, you know. Grab a friend who's never seen their show and change their life a little. Take for instance the shout-back anthem, "I Hope He Breaks Your Heart"...start it at 2:40:
WHO: American Aquarium
GUEST: Emily Nenni to open for American Aquarium
WHERE: Armory Music Hall, Kimpton Armory Hotel (24 West Mendenhall, downtown Bozeman)
WHEN: Saturday, May 6th, 2023
TIME: Doors at 7pm, show at 8pm
TICKETS: $25 for General Admission for main floor of the venue (plus service online service fee)
MEET AND GREET TICKETS: American Aquarium Pre-Show Meet & Greet Experience tickets available for $105. Includes one premium reserved ticket in the balcony with access to the general admission area. Also, VIP early entry into the venue.
This is an all ages show at The Amory Music Hall
Valid ID required for alcohol purchase at the venue
Few songwriters swing the hammer as hard and precise as Barham and it is a testament to the humility and trust of his bandmates—Shane Boeker, guitar; Neil Jones, pedal steel; Rhett Huffman, keys; Ryan Van Fleet, drums, and Alden Hedges on bass—that they take the back seat and allow his storytelling to drive us home.

With a heavy tour the rest of the year and a backlist of brass-knuckled bangers that have always burned like wildfire, each will surely have their fair share of time at the wheel. - David Joy, via the American Aquarium official website
The History of Smashing Guitars in Rock 'n' Roll
Who was the first person to smash a guitar onstage? And how did it become a trend for musicians since then? Loudwire dug deep to uncover what we know about the history of destroying instruments in rock.