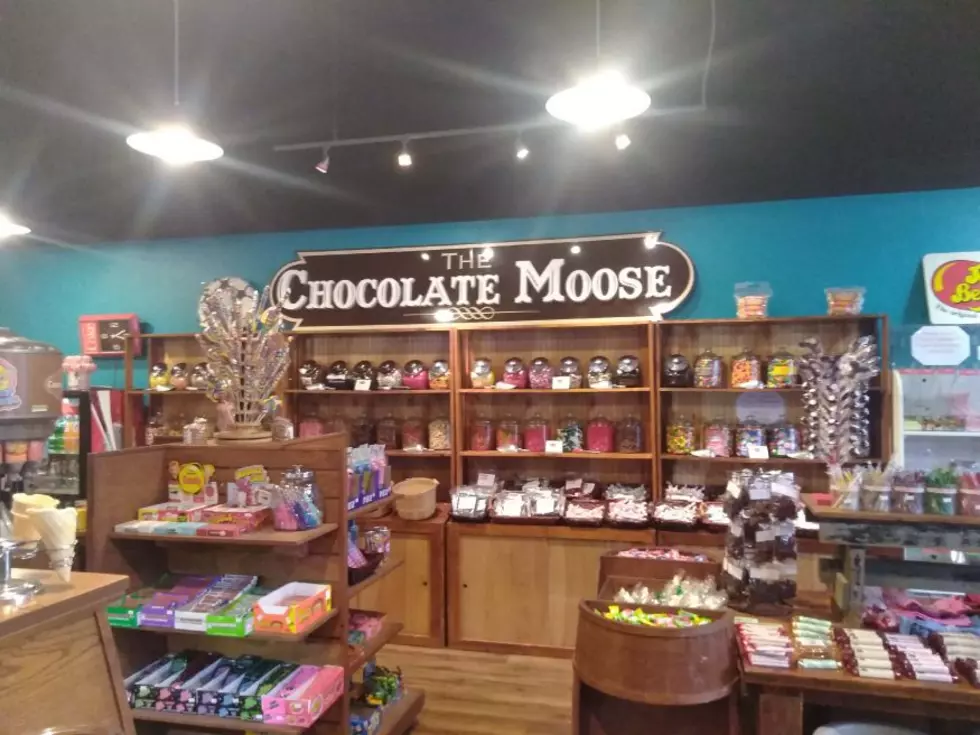 The Chocolate Moose Opens in New Location
Photo courtesy of Jennifer Lister the owner of The Chocolate Moose in Bozeman
The Chocolate Moose has moved to 25 S. Wilson and this Saturday they're celebrating their new location with a grand re-opening, and they're inviting you to join them.
Stop by this Saturday from 10 a.m. to 9 p.m. for specials and $2 scoops of ice cream. The first 20 people in the door will receive 25% off their purchases. You can also enter to win a Montana Made gift basket worth $100!
They'll also be introducing their smoothies and frozen hot chocolate. The Chocolate Moose offers candy like taffy, caramels, chocolate bars, jams, ice cream and a soda fountain.