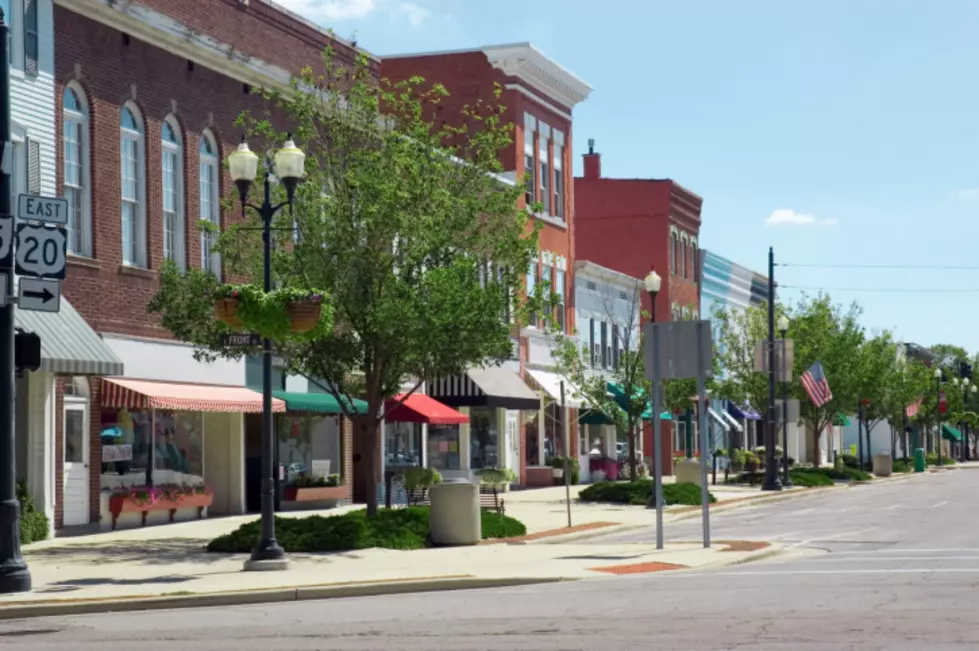 Small Business Revolution Contest Announces Winner
A main street in a typical midwest small town, complete with U.S. flags.
For the past few weeks, the community has followed along as Livingston, MT was selected as a top 5 finalist for reality TV show, Small Business Revolution (SBR).  If Livingston was picked as the Top Town, the city would have won $500,000 in services to help revolutionize small businesses.
The voting took place mid-January and the winner was revealed in a Facebook video earlier this week (see below). Unfortunately, Livingston fell short of the $500,000 prize and Fredonia, NY was declared the winner..
The other four towns Livingston was competing with are: Fredonia, NY; The Dalles, OR; Spearfish, SD; and, Benecia, CA.  To see the reveal watch the video below: