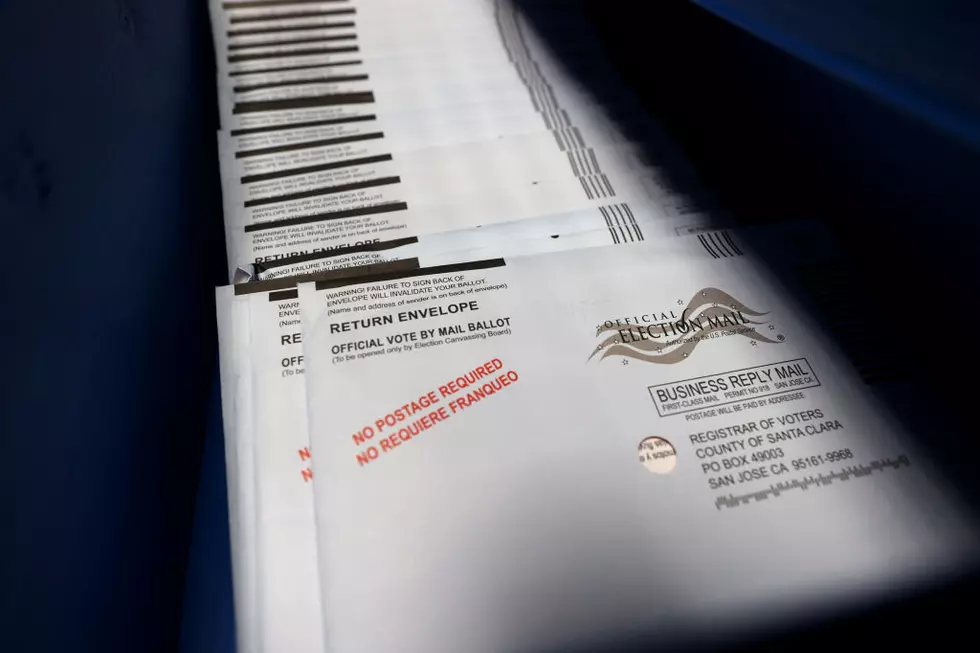 POLL RESULT: Do You Trust Mail-in Voting?
Getty Images
We're 19 days away from the 2020 General Election and for the first time ever, most people will vote through the mail as opposed to going to a polling station. Ballots here in Gallatin County were mailed out to voters last week.
Critics of mail-in voting say the system is ripe for fraud. Proponents of the system believe it's fair and that it is safer to vote from home since we find ourselves in the middle of a pandemic. In our poll question this week, we asked the XL Nation if they trust mail-in voting. Here are the results:
Thanks to everyone who participated in our poll!
Programming note: Gallatin County Election Administrator Eric Semerad, will join Dave & Ally on the XL Morning Show Monday at 7:40 a.m. to talk about voting here locally in the upcoming election.
Important Voter Information
To register to vote or to sign up for an absentee ballot:
Use the buttons below for Voter Registration Application or the Application for Absentee Ballot
Print the form, fill it out, sign it and send it to:
Gallatin County Election Department
311 West Main - Room 210
Bozeman, MT 59715
If you have questions or would like more information, call 406-582-3060.
To qualify to vote in Montana, you must:
Be at least 18 years old on or before the next election
Be a citizen of the United States
Have resided in the county for at least 30 days
Not be incarcerated in a penal institution
Not be adjudicated by a court of law to be of unsound mind
Please Note: Regular voter registration for the 2020 General Election closes 10-days prior to Election Day. Late registration begins October 27. If you miss the regular registration deadline, you may still register to vote by appearing in-person at the Election Department in the County Courthouse at 311 West Main - Room 210 in Bozeman until noon the day before the election or from 7:00 AM to 8:00 PM on Election Day.
Vice President Mike Pence Makes Campaign Stop in Belgrade