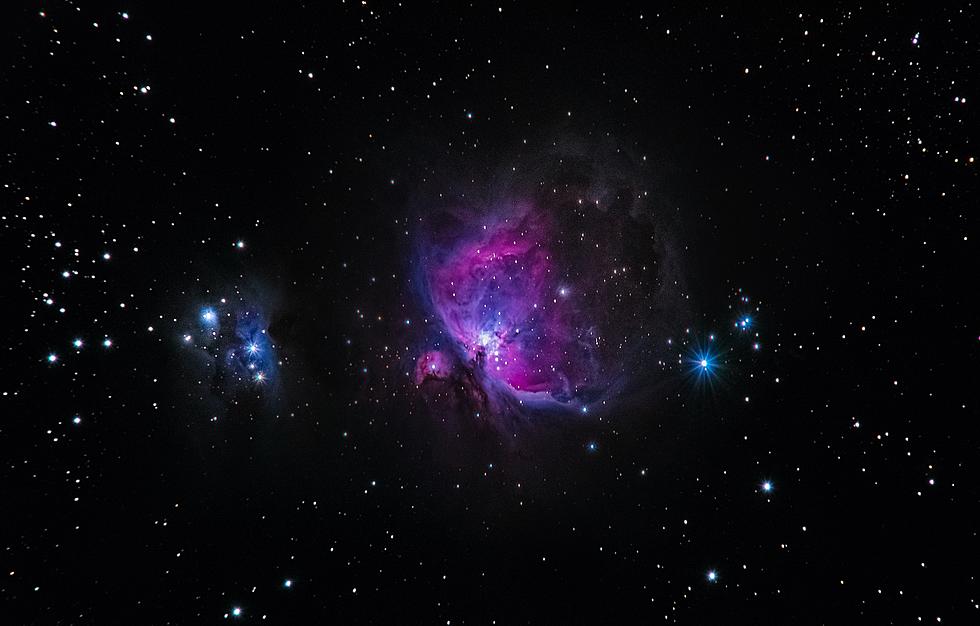 Which Planets Can Montana See In The Night Sky?
Photo by Alexander Andrews via Unsplash
Montana is an incredible place to lay out and watch the stars; you can see something extraordinary next week.
When people think about Montana, they think about sprawling mountains, gorgeous wildlife, and dense forests, but there is one thing that doesn't get enough appreciation. That is the night sky.
Montana is commonly called Big Sky Country, and Montana's sky feels even more massive at night. Depending on where you are in Montana, you can see with your eyes shooting stars, galaxies, and even the Northern Lights. That's why coming up in less than two weeks is a can't-miss event.
Thrillist reports that on Tuesday, March 28th, stargazers can see up to five planets in the night sky. The planets that will be visible are Mercury, Venus, Mars, Jupiter, and Uranus.
To see this many planets at one time in the night sky is extremely rare. Usually, you can see one or two of these planets, but due to the planetary alignment, there will be five planets in the night sky.
Astronomy.com suggests using a pair of decent binoculars to see all the planets in the night sky. Also, if you are worried about light pollution, head outside of town and find a darker location to make your views even better.
We checked the weather report for Bozeman on Tuesday, March 28th, and it's currently slated to be mostly cloudy, but anything can change in ten days. Let's hope the weather clears up for this incredible stargazing opportunity.
If you have a friend who has a telescope, this is the kind of thing they will go wild for.
For more details, check out Thrillist.
Six Museums To Check Out in Montana
Love history, art, or dinosaurs? Montana has museums statewide that are perfect for any interest. The next time you are traveling through the Big Sky State, you should check out one of these amazing museums.
10 Fascinating Answers to Questions About Montana on Google
Here's a list of the most frequently asked questions about Montana on Google.
10 Reasons Why Montana Is Better Than Other States
What makes Montana so much better than other states?