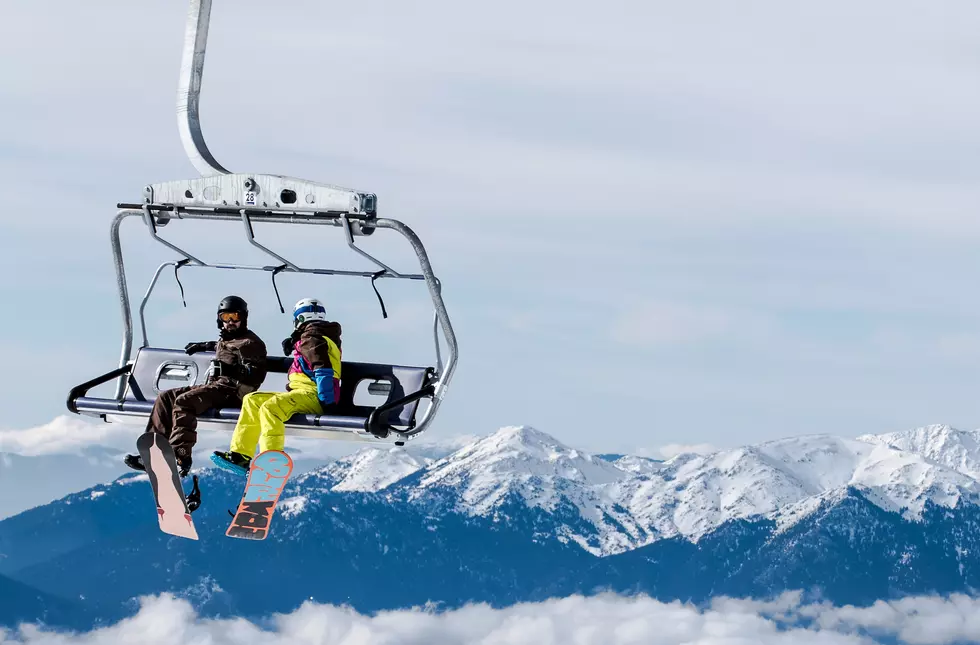 Love Skiing But Hate The Crowds? Where To Go in Montana
Photo by Jason Blackeye via Unsplash
Ski season is officially here and everyone has begun flocking to their favorite ski area to shred fresh powder. While we love everyone's excitement, this also means that at times, the lines at ski mountains are massive. 
If you've been jumping at the bit to get some powder under your skis, long lines can put a bit of a damper on your mood. Where in Montana can you hit the slopes for a long day on the mountain without the wait time? We might have that answer. 
Thrillist made a list of the Best Laid-Back Ski Towns in the U.S., and one Montana town landed on the report. However, the town isn't what I would call laid-back. The most laid-back ski town in Montana is Whitefish. 
Whitefish Mountain Resort is a stellar ski resort, and Whitefish has a lot of character—not to mention, Main Street is a blast. While the town itself is pretty laid-back, the lines at Whitefish Mountain Resort can get quite long on the weekends and around the holidays. 
So where is the best laid-back, minimally busy ski town in Montana? We have a few ideas to throw out. 
If you are new to skiing or snowboarding and want to take things slow, Discovery Ski Area in Philipsburg is the perfect mountain for you. This local ski area might not be huge, but the lines are never long, and Philipsburg is a fun place to hang out after your day on the mountain. 
The other mountain we would recommend is Showdown in Neihart, Montana. It's almost three hours away from Bozeman, but the snow there is unmatched. Plus, the small town has great restaurants. 
If you are looking to get into skiing or snowboarding and don't want to get discouraged by long lines, lots of traffic, and black diamonds, you should check out these spots in Montana. 
Five Ski Areas You Should Check Out This Winter
Montana is known for its mountainous terrain, which makes for perfect skiing conditions. These are great options for skiers and snowboarders near Bozeman.
Seven Reasons Not to Leave Montana
Whether you are moving away or going on vacation, Montana will stay with you.
Five Animals That Hibernate During Montana Winters
Not every animal can migrate to warmer temperatures during the winter months. So here are some animals that take a break from the snow and find a place to lay low.