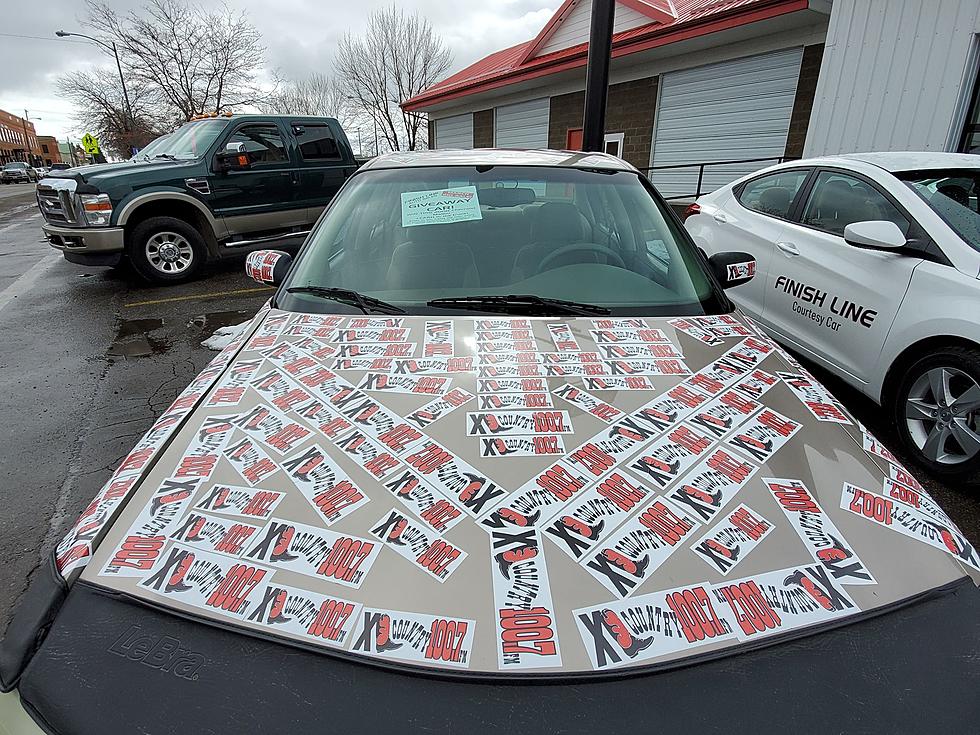 It's Back! Win Cash & A Car From Finish Line Auto
photo by Townsquare Media
Finish Line Auto in Belgrade is STILL giving away a car filled with cash in the trunk. Back in March, XL Country teamed up with Finish Line Auto to give away a 2000 Chevy Malibu. Unfortunately, due to the COVID-19 pandemic, we had to halt the contest. But now it's back!
Here's how you can win:
Using the photos on this page, guess how many XL bumper stickers are on the car.
You can place your guess using the form below.
If you went to Finish Line Auto in March and gave us your guess, your entry will still be counted. However, if you would like to make an additional guess you can do so by filling out the form below.
The person with the guess closest to the actual number of bumper stickers on the car will win the 2000 Chevy Malibu along with all the cash Finish Line Auto has crammed into the trunk.
If there is a tie, we will randomly draw from all the exact guesses.
Here are a couple of pictures of the 2000 Chevy Malibu covered in XL Country bumper stickers. Keep in mind there are more stickers on the vehicle which cannot be seen in these photos. You have until Thursday, July 2, 2020, at midnight to take a guess. The winner will be announced on July 2nd on the XL Morning Show.
Must be 18yrs old by July 2, 2020, to win the car & the cash in the trunk. One guess per person (does not include guesses made at Finish Line Auto). The winner is responsible for all taxes & licensing. We reserve the right to change the contest rules at any time. 
Here's Some of Finish Line Auto's Cash Winners: