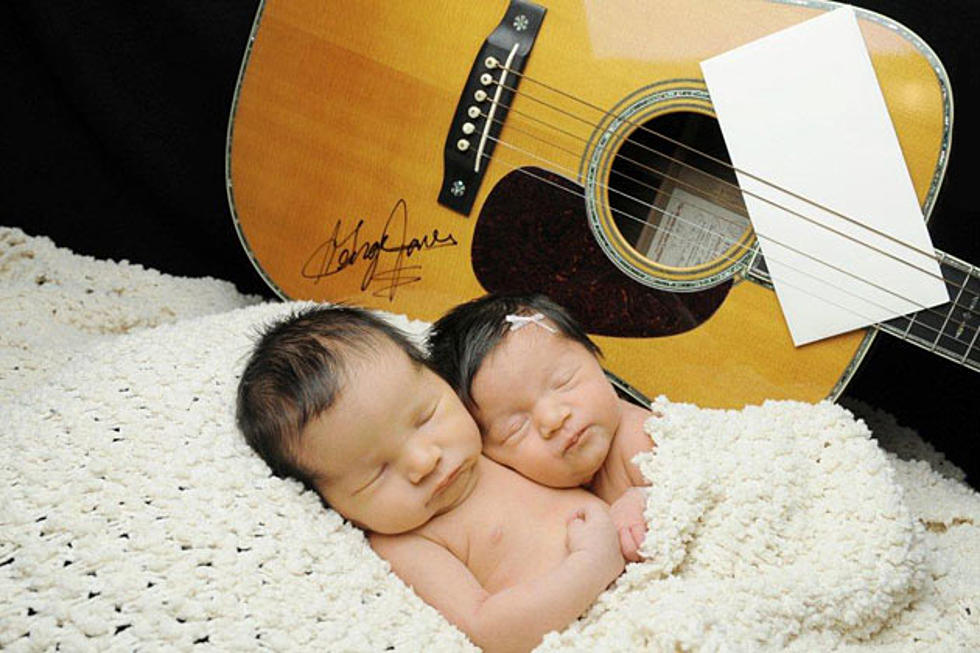 George Jones' Great-Grandchildren Born, Receive Sealed Letter From Singer
GeorgeJones.com
Had George Jones not passed away nearly four months ago, he'd be gushing over his new great-grandchildren this week. The dark-haired boy and girl twins were born to the legend's granddaughter, Jennifer Stultz, on Aug. 9, and they received a special present from the Possum.
Prior to his death, Jones wrote and sealed a letter for the babies, whose names have not yet been announced. Stultz told Nashville television station WZTV that she thinks the singer knew he wouldn't live to see August, so he asked wife Nancy for a legal pad and wrote them a letter.
"It's like having a voice from Heaven," Stultz said prior to the birth. "You get a letter from Heaven."
Additionally, Jones wrote other family members letters, as well as one to his wife. The babies were born in a Nashville-area hospital. They are pictured with an acoustic guitar that Jones signed for them. Jones' official website shared the news of their birth on Monday (Aug. 19).