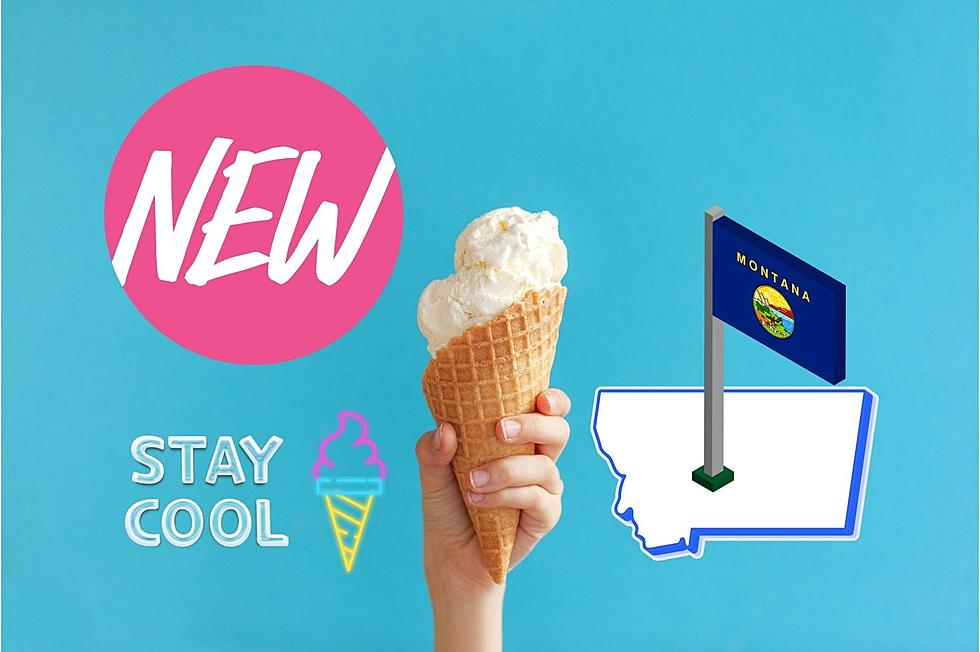 Popular Montana Ice Cream Shop Opens New Location
Canva Pro
The sheer amount of love for this Montana ice cream company is genuine.
Love ice cream? You are lucky to live in Montana. We have several incredible homegrown ice cream shops locals enjoy daily. Folks eat ice cream to either cool off from the warm weather or enjoy a lovely dessert after a meal.
There are a couple of ice cream shops, like Sweet Peaks and Big Dipper, with multiple locations spread throughout Montana, but we always love to choose local spots.
A few months ago, Bozeman's Genuine Ice Cream had to close its location on Main Street. Genuine Ice Cream has been looking for a new permanent spot ever since. Well, that's changed now.
Genuine Ice Cream officially opened its new location just off 7th Avenue and Peach Street. They are right next to the Verizon store.
This new space is huge, with fantastic seating inside and out, and has lots of merch and to-go containers of ice cream to buy. The only downside to this spot will be the traffic trying to get in and out of the parking lot, but the ice cream is worth it.
People have been waiting for Genuine Ice Cream to open up a new location in Bozeman, and even though it's not near downtown Bozeman, this space is perfect for them. Plus, the new spot is close to one of the busiest streets in Bozeman.
Even though we have two Sweet Peaks Ice Cream locations and Wilcoxson's Ice Cream out of Livingston is sold everywhere, locals love Genuine Ice Cream. The flavors are fantastic, and it's produced right here in Bozeman.
So why not treat yourself to some ice cream at Genuine's new location? You deserve it.
15 Amazing Candy Stores You Need to Know About in Montana
Looking for a place to satisfy your sweet tooth? Check out theses awesome candy stores in Montana
Five Food Franchises You Will Only Find in Montana
Not all franchises started outside of Montana, here are a few that you should know about.
Five Best Places To Get Cookies in Bozeman
Need a sweet treat? Cookies come in many flavors and shapes but they are always delicious. Here are the best places in the Bozeman area to get cookies.