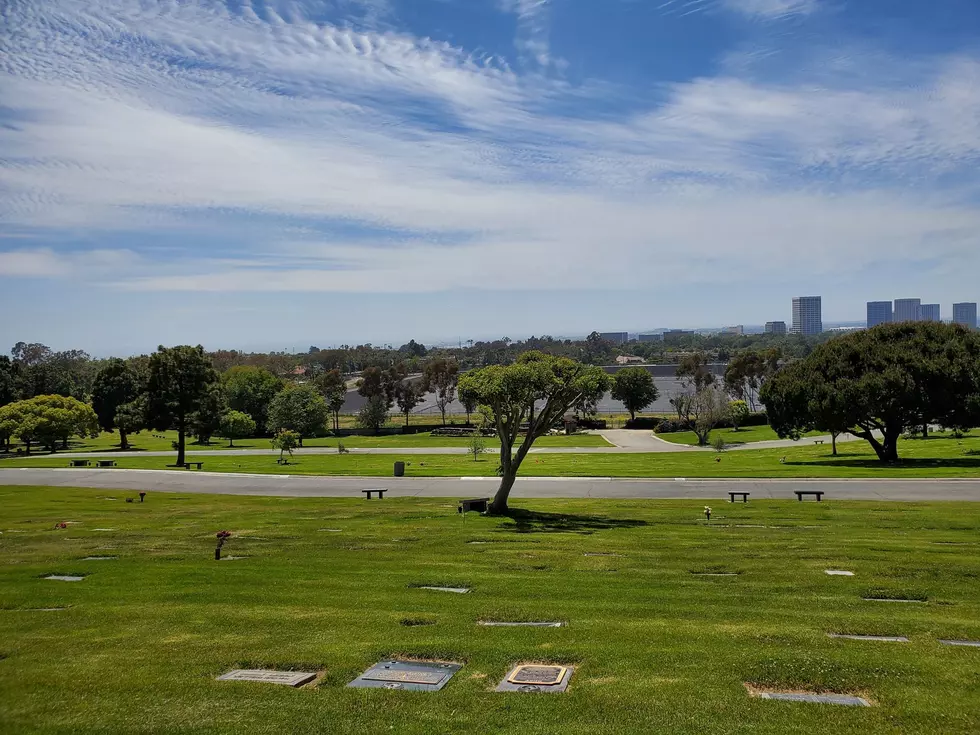 Dave Visits Famous Gravesite [Pic]
photo by Dave Wooten
I have always been a huge John Wayne fan. I used to watch his westerns with my dad, and I still remember what I was doing (playing basketball in my driveway) on June 11, 1979, when my friend Jim Cleveland called to tell me the Duke had died. Jim was a big fan, too.
Over my vacation this past week, a friend of my wife's told us that she used to deliver flowers to John Wayne's grave every week when she worked for a local florist. I asked her immediately if she could take us there to see it. Wayne's grave site had for decades been unmarked, but now it has a gold plated marker. Interestingly, the dates on it are so small as to almost be imperceptible.
Here's a pic of the Duke's final resting place and also the view he enjoys of nearby Newport Beach and the Pacific Ocean.